Podcast: Play in new window | Download
Listen To Chris's podcast by Clicking on the Red Arrow Above
or use your mobile podcast App on iTunes, Google Play, or Stitcher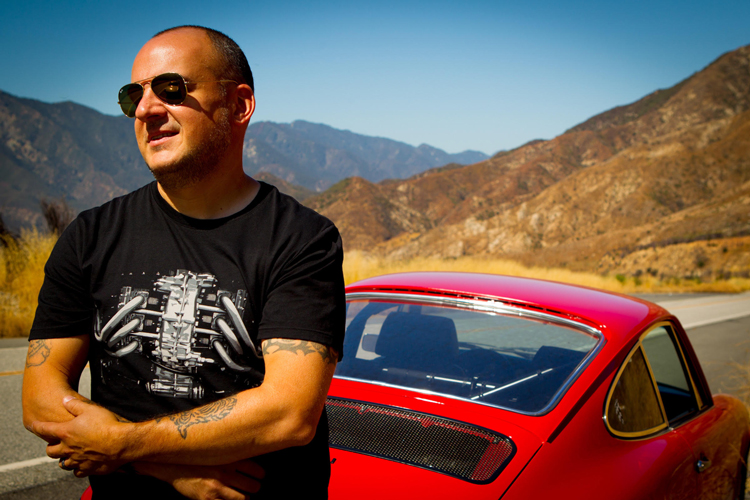 Chris Harrell is an avid classic car enthusiast and the visionary for RetroGrade Classics. Prior to founding RetroGrade Classics Chris had over two decades of business leadership and experience creating and growing consumer brands. He spent 12 years at design-centric tech/lifestyle brand Incase. At RetroGrade he works with automotive photographer and past Cars Yeah guest Michael Alan Ross and Jason R. Zahler. Chris is also the COO at 000 Magazine, a new publication with a focus on the Porsche marque and owns Eleven 9 Workshop, a consulting firm. Chris owns several Porsches and you'll find him carving the canyons around Los Angeles or at club events at the track.
SHOW SPONSORS
Christopher Kimball Financial Services
SUCCESS QUOTE
"Laugh every day."
While working at Incase he was put in charge of areas within the business he had not experience with and had to figure out how to move forward.
AH-HA MOMENTS
While working in corporate retail he was in a meeting and realized being a cog in a giant wheel was not how he wanted to spend his career.
FIRST SPECIAL CAR
A Porsche 914
BEST AUTOMOTIVE ADVICE
Never add up how much money you've spent on a particular car.
USEFUL RESOURCES
BOOK RECOMMENDATION
The Sociopath Next Door by Martha Stout
PARTING WORDS OF ADVICE
Be genuine and surround yourself with people who hold the same values and passions that you have.
WHERE TO FIND CHRIS
Your opinion matters, and I will greatly appreciate your support.
If you enjoyed this show, please go to iTunes and leave me a five star review. That would help tremendously in getting the word out and help others be inspired by Cars Yeah.