Podcast: Play in new window | Download
Listen To Mike's podcast by Clicking on the button above,
or use your mobile podcast App on iTunes, Google Play, or Stitcher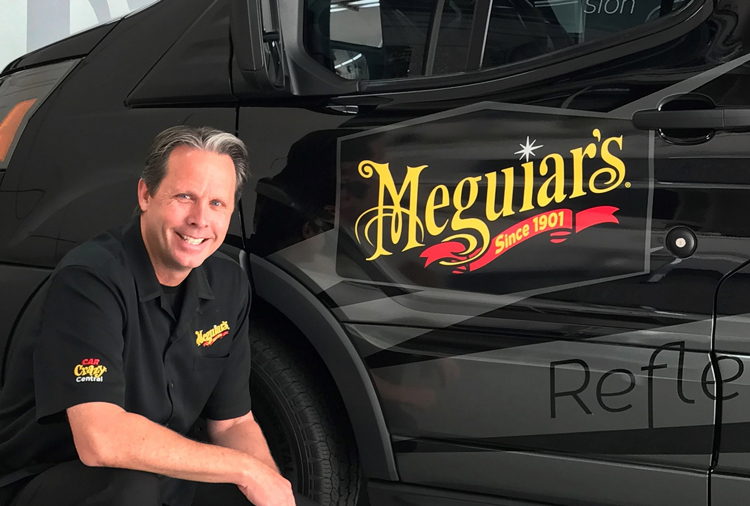 Mike Pennington is the Global Director of Training and Consumer Relations for Meguiar's, the world' leading surface care company. He oversees the company's technical training programs and Customer Care Center. He also works closely with their R&D department to help study and develop new car care products. He heads training for outside sales staff and conducts a wide variety of hands on classes to teach and train users on the entire Meguiar's surface care brand. Today he is here to share some of the new products that are available from Meguiar's.
SHOW SPONSORS
CAREER & LIFE CHALLENGES
Moving from San Diego to L.A. when he first took a job with Meguiar's out of college.
AH-HA MOMENTS
After attending a training session with Barry Meguiar, Mike realized he should be in their training department.
FIRST SPECIAL CAR
A 1965 VW Bug.
BEST AUTOMOTIVE ADVICE
Plan to spend twice as much and spend twice the time on any car you plan on restoring.
AUTOMOTIVE RESOURCE
PARTING WORDS OF ADVICE
Don't be afraid to fail.
WHERE TO FIND MIKE
Your opinion matters, and I will greatly appreciate your support.
If you enjoyed this show, please go to iTunes and leave me a five star review. That would help tremendously in getting the word out and help others be inspired by Cars Yeah.