Podcast: Play in new window | Download
Listen To Steve's podcast by Clicking on the button above,
or use your mobile podcast App on iTunes, Google Play, or Stitcher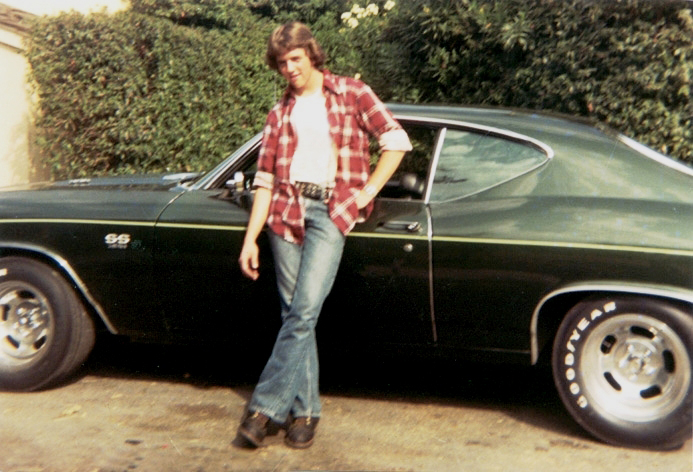 Steve Ford has the coolest domain possible, TheCarGuy.com. He trademarked that title back in 1985 when he was a radio news featured broadcaster covering automotive consumer news and car tips. He's worked in advertising, public relations, journalism, television, radio, magazines, and speaking engagements. Along the way he added teaching in the evenings at a community college and that grew to a position as an automotive technician-trainer for General Motors plus he is an ASE Certified Master Auto Technician. Steve hosted on the television show Talk 2 DIY Automotive. Steve also volunteers in support of Youth, Cars & Hands-On Career helping students see opportunities in the automotive industry.
That's Steve back in the day with his cool SS.
SHOW SPONSORS
Steve's father wasn't happy about his choice to work on cars and sent him off to a boys camp hoping it would change his focus to be more academic. Listen to a very personal story and how passion overcomes a forced direction.
AH-HA MOMENTS
Realizing at many stages in his career that one thing can lead to another.
FIRST SPECIAL CAR
A 1970 Roadrunner
BEST AUTOMOTIVE ADVICE
You really only glow when you give to others.
AUTOMOTIVE RESOURCE
BOOK RECOMMENDATION
Zen And The Art of Writing by Ray Bradbury
Shop Class As Soul Craft by Matthew B. Crawford
PARTING WORDS OF ADVICE
Esse quam videri. Latin for "To be, rather than to seem" (to be).
Unless you stretch, you can't grow.
WHERE TO FIND STEVE
Your opinion matters, and I will greatly appreciate your support.
If you enjoyed this show, please go to iTunes and leave me a five star review. That would help tremendously in getting the word out and help others be inspired by Cars Yeah.