Podcast: Play in new window | Download
Listen To Bob's podcast by Clicking on the button above,
or use your mobile podcast App on iTunes, Google Play, or Stitcher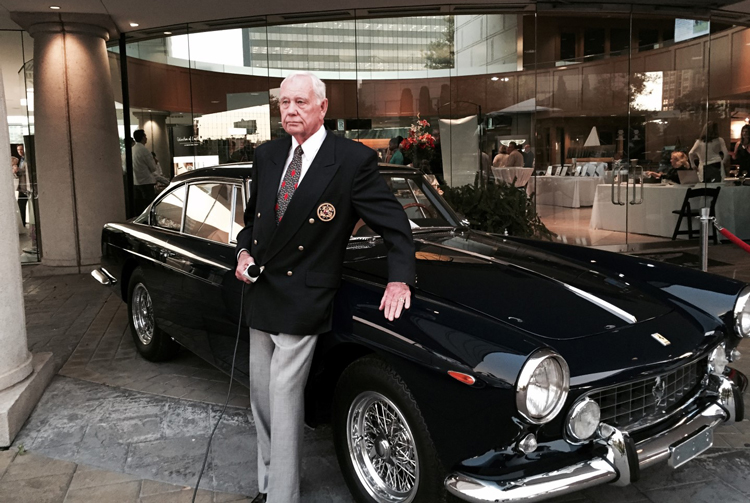 Bob Fuller is the Co-Founder and Chairman of Keels & Wheels Concours d'Elegance, an annual event held at Lakewood Yacht Club in Seabrook, Texas. Since 1996 Keels & Wheels has become the largest classic automobile and vintage wooden boat show in the United States. You'll enjoy an average of 200 classic cars and 100 of the most beautiful wooden boats from around the country. Bob is also a concours judge for other major events including Amelia Island Concours, the Hilton Head Concours, and St. Johns Concours. Keels & Wheels has raised over $1 Million for charities. Bob is a retired Naval Aviator and had a successful career in the management recruiting business.
This year's event takes place on May 6 and 7 at the Lakewood Yacht Club in Seabrook, Texas.
SHOW SPONSORS
The recession of 1974 virtually killed his recruiting business.
AH-HA MOMENTS
Being inspired by the grounds of the Lakewood Yacht Club and coming up with the idea for a concours.
FIRST SPECIAL CAR
A 1951 Ford Victoria Hardtop
BEST AUTOMOTIVE ADVICE
If you're bitten by this bug, this passion for automobile, chase your passion for these works of art because that's what they are.
AUTOMOTIVE RESOURCE
BOOK RECOMMENDATION
Getting Our Wings by Bob Taylor
PARTING WORDS OF ADVICE
When you acquire your dream classic car, hang on to it.
WHERE TO FIND BOB
Your opinion matters, and I will greatly appreciate your support.
If you enjoyed this show, please go to iTunes and leave me a five star review. That would help tremendously in getting the word out and help others be inspired by Cars Yeah.