Podcast: Play in new window | Download
Listen To Ahmet's podcast by Clicking on the button above,
or use your mobile podcast App on iTunes, Google Play, or Stitcher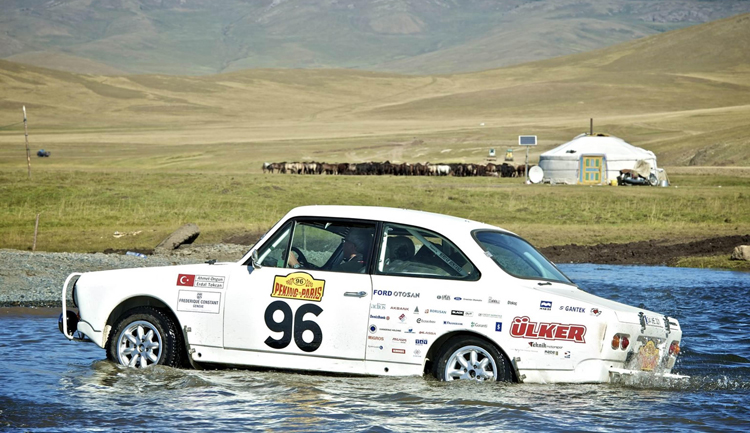 Ahmet Ongun lives in Istanbul, Turkey and is an international rally competitor who holds the title of "Turkish Champion for Classic Sporting" for 2008 and 2009. He has competed in the Peking to Paris rally and is the founding Chairman of the Turkish Classic Automobile Club and the Porsche Club of Istanbul. His professional career began as the Director of Ganmount Group of Companies in London from 1974 through 1992. While in London Ahmet founded Gantek, one of the leading Information and Communications Companies in Turkey. He has been the Chairman of the Board of Gantek Group since 1992.
SHOW SPONSORS
Applying for the Peking to Paris rally but being rejected due to the Mercedes he wanted to enter but then changing the car and proceeding to participate. From there the real challenge began.
AH HA MOMENT
Learning how to accept or change the person across the table's point of view and changing his own point of view.
FIRST SPECIAL CAR
A 1966 Mark I Triumph Spitfire
BEST AUTOMOTIVE ADVICE
While driving on a country road, follow another car and as long as you can see their tail lights, you're 100% safe.
AUTOMOTIVE RESOURCE
Car people from around the world.
BOOK RECOMMENDATION
PARTING WORDS OF ADVICE
Life is like a road trip. It's not about the destination, it's about the journey.
Your opinion matters, and I will greatly appreciate your support.
If you enjoyed this show, please go to iTunes and leave me a five star review. That would help tremendously in getting the word out and help others be inspired by Cars Yeah.