Podcast: Play in new window | Download
Listen To José's podcast by Clicking on the button above,
or use your mobile podcast App on iTunes, Google Play, or Stitcher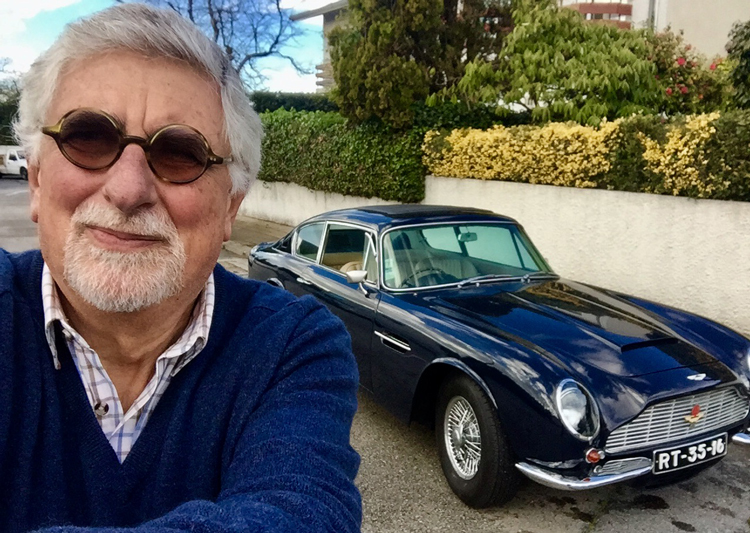 José Romão de Sousa lives in Porto, Portugal. His career spans decades in the manufacturing industry in specialty chemicals and today he is a non-executive Chairman of a number of group and associated companies. Outside of a successful career, his passion is participating in classic automobile tours and rallies. Since 1999, José has driven in over three dozen events spanning the world including: Argentina, Italy, Cuba, China, Brazil, India, and many more on practically every continent. He's driven Aston Martins, Jaguars, Alvis Speeds, MGs and many other in epic adventures. In 2017 he'll participate in 7 events around the globe. Recently he has devoted time to setting up the Romão de Sousa Foundation to help people with sever mental health problems.
SHOW SPONSORS
Dealing with all the challenges of a cross country rally/tour, especially in an old car.
AH HA MOMENT
Deciding early in his career to stop teaching and go to work for a company.
FIRST SPECIAL CAR
A Citroen 2 CV
BEST AUTOMOTIVE ADVICE
When buying a classic car, never buy a middle of the road car. Buy one that needs a full restoration or one that has already been fully, and properly restore.
RESOURCES
BOOK RECOMMENDATIONS
The Ascent of Man by Jacob Bronowski
Out of Control by Kevin Kelly
Legacy by James Kerr
PARTING WORDS OF ADVICE
On this journey we call life be sure to enjoy the ride.
WHERE TO FIND JOSÉ
Your opinion matters, and I will greatly appreciate your support.
If you enjoyed this show, please go to iTunes and leave me a five star review. That would help tremendously in getting the word out and help others be inspired by Cars Yeah.