Podcast: Play in new window | Download
Listen To Eddie's podcast by Clicking on the button above,
or use your mobile podcast App on iTunes, Google Play, or Stitcher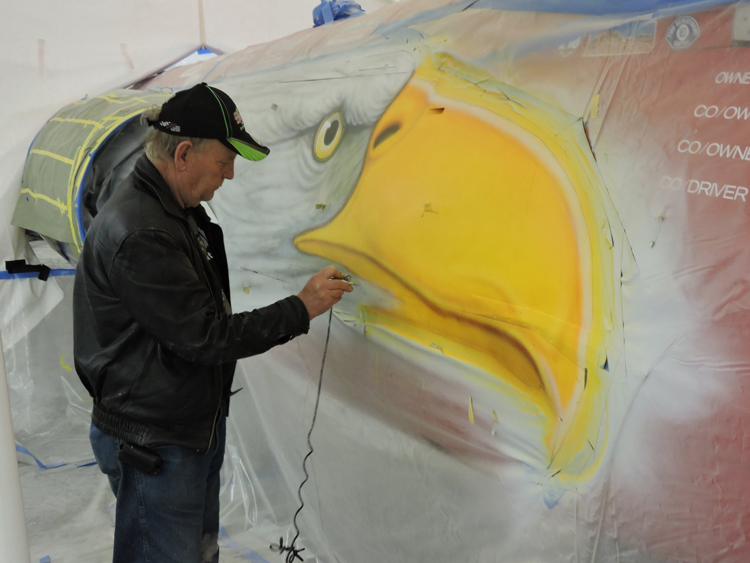 Eddie Harris is a Pacific Northwest Artist whose art literally saved him as a child. Born in to severe poverty, art was a way to distract his mind and hide his constant hunger as he and his siblings suffered from malnutrition. At 10 years old he weighed only 37 pounds. At 15 Eddie won an art scholarship to the Lubbock Municipal Garden and Art Center. Later he landed his first professional job at Hanna-Barbera and later he worked for Jay Orhberg Hollywood Cars. His life long love affair for art and anything that runs on fossil fuel has kept him going. These days he's created art for some of the most famous names in the automotive industry.
SHOW SPONSORS
Dealing with rejection of his art.
AH HA MOMENT
Creating an illustration for T.V. Tommy Ivo.
FIRST SPECIAL CAR
A 1956 Buick Roadmaster Two Door Hardtop
BEST AUTOMOTIVE ADVICE
Take care of what you have.
RESOURCES
BOOK RECOMMENDATIONS
How To Draw Cars by Thom Taylor
Your opinion matters, and I will greatly appreciate your support.
If you enjoyed this show, please go to iTunes and leave me a five star review. That would help tremendously in getting the word out and help others be inspired by Cars Yeah.