Podcast: Play in new window | Download
Listen To Rick's podcast by Clicking on the button above,
or use your mobile podcast App on iTunes, Google Play, or Stitcher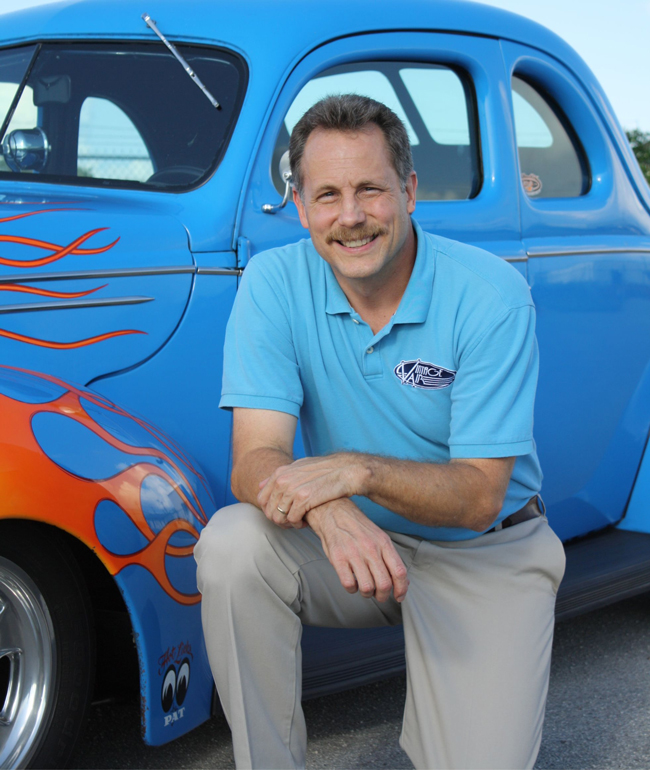 Rick Love is the Executive Vice President at Vintage Air in San Antonio, Texas. Known as the "World's fastest air conditioning company" their goal is to provide owners of street rods, sport trucks, and performance cars with the finest air conditioning components available. Rick has been involved in the hot rod industry since the late 70s when he built his first hot rod, a 1940 Chevy Coupe. Early on he became a dealer for Vintage Air as a small business owner wiring and installing a/c systems. He's been with Vintage Air since 1998. Today he drives a 1939 Ford Deluxe coupe, a car he built in 1984 and he has driven that car over 180,000 miles. He also owns a Pro Touring '72 Camaro RS and a '32 Ford 5-window coupe.
SHOW SPONSORS
Christopher Kimball Financial Services
SUCCESS QUOTES
"The most important things in life that you'll ever have are free. Respect. Trust. Integrity. If you lose these thing you can't buy them back for any amount of money." – Rick father

CAREER & LIFE CHALLENGES
Learning an important lesson while installing a simulator far from home.
AH HA MOMENT
Being reminded by his two year old son that all his business travel was effecting his family life.
FIRST SPECIAL CAR
A 1939 Ford
BEST AUTOMOTIVE ADVICE
No matter what the job, do the best you can do.
RESOURCES
BOOK RECOMMENDATIONS
D-Day by Stephen Ambrose
PARTING WORDS OF ADVICE
Keep a great attitude and surround yourself with great people.
Your opinion matters, and I will greatly appreciate your support.
If you enjoyed this show, please go to iTunes and leave me a five star review. That would help tremendously in getting the word out and help others be inspired by Cars Yeah.