Podcast: Play in new window | Download
Listen To Blake's podcast by Clicking on the button above,
or use your mobile podcast App on iTunes, Google Play, or Stitcher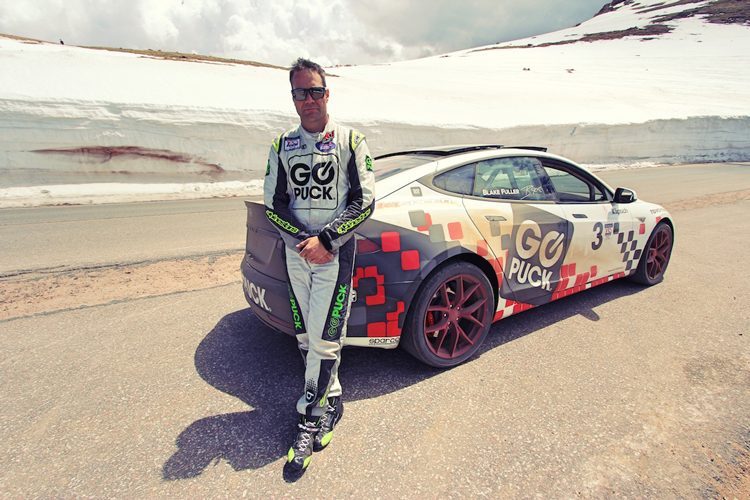 Blake Fuller is the Founder of Go Puck where they design and produce portable power. Go Puck is the leader in wearable power, the ultimate personal power solution for the active lifestyle. Prior to Go Puck Blake founded Braille Battery creating a lightweight batter that became the go-to solution for racers. Braille would go on to be recognized as inventing the Automotive Lithium starting batter and they developed the IndyCar Spec Battery. He sold the company in 2014 and began his quest to create a small, lightweight portable power source and Go Puck was born. Back in 1999 Blake won the Rookie of the Year racing at the Pike Peak Hill Climb. In 2014 Blake won the SEMA GEN-III Innovator Award. He also developed, built, and raced the first ever Tesla race car and he ran it at the 100th anniversary of Pikes Peak Hillclimb.
SHOW SPONSORS
Building a Nissan Altima hybrid in to a valid race car.
AH HA MOMENT
Seeing his battery technology at works during the 24 Hours of Le Mans race and then getting the idea for GoPuck when his phone died.
FIRST SPECIAL CAR
An Integra Type R
BEST AUTOMOTIVE ADVICE
"When you build a race engine right the first time you'll have a shot at winning the race." – Blake's father
RESOURCES
BOOK RECOMMENDATIONS
Optimum Drive by Paul Gerrard
PARTING WORDS OF ADVICE
Never stop optimizing and analyzing your competition.
Your opinion matters, and I will greatly appreciate your support.
If you enjoyed this show, please go to iTunes and leave me a five star review. That would help tremendously in getting the word out and help others be inspired by Cars Yeah.