Podcast: Play in new window | Download
Listen To Dan's podcast by Clicking on the button above,
or use your mobile podcast App on iTunes, Google Play, or Stitcher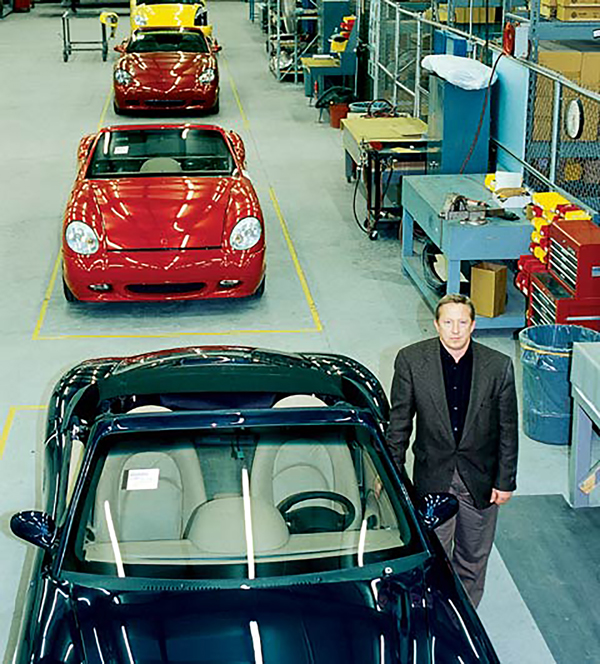 Dan Panoz is the Owner at Panoz Engineering Services in Hoschton, Georgia. The company was founded in 1989 with the goal of creating a small volume manufacturer with the manta – Reliability Value Performance. The result was the Panoz Roadster, a class performer, 2-seat Ford powered sports car. In 1996 the second generation Roadster was created and in 2000 the third vehicle, the Panoz Esperante was born. The Esperante is both a sports car and a GTS spec racer. And in 2006 they won their class in the 12 hours of Sebring and the 24 hours of Le Mans. Panoz Engineering continues to offer special project services to outside companies while building Panoz road and race cars built to order for customers today.
Dan's father Don Panoz is a past guest here on Cars Yeah.
SHOW SPONSORS
Dealing with the EPA regulations while developing a new car.
AH HA MOMENT
Learning how to operate a small volume manufacturer.
FIRST SPECIAL CAR
A Morris Minor
BEST AUTOMOTIVE ADVICE
How to make a small fortune in the automotive business. But we forge on and ignore it.
RESOURCES
BOOK RECOMMENDATIONS
The Open Road by David Campany
PARTING WORDS OF ADVICE
People need to get their face out of their cell phone.
WHERE TO FIND DAN
Email: dp.panozengineering@gmail.com
Your opinion matters, and I will greatly appreciate your support.
If you enjoyed this show, please go to iTunes and leave me a five star review. That would help tremendously in getting the word out and help others be inspired by Cars Yeah.