Podcast: Play in new window | Download
Listen To Mandy's podcast by Clicking on the button above,
or use your mobile podcast App on iTunes, Google Play, or Stitcher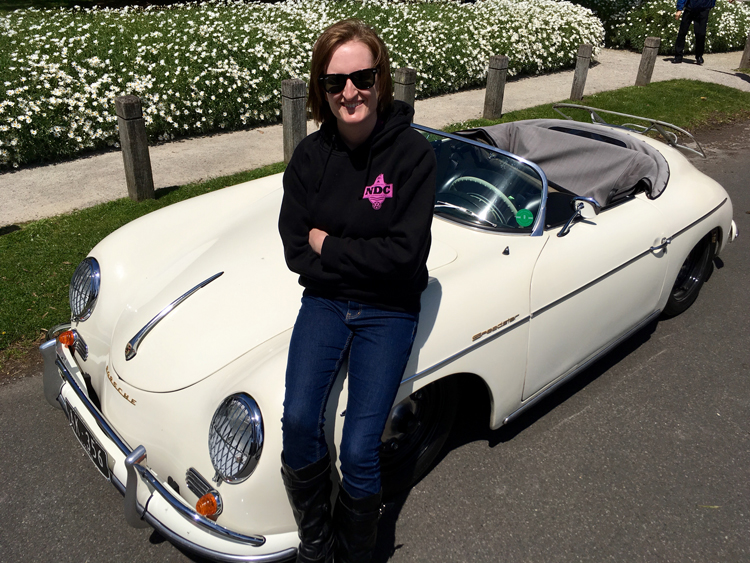 Mandy Turner is the host of the CarAdvisor Podcast in Australia. There she talks about new cars to the market and provides reviews and opinions on their performance, quality, and drive. She is a seasoned automotive advice correspondent, an avid automotive enthusiast, and a radio announcer. She has lived most of her life in Shepparton, Victoria and her parents owned a motorcycle shop when she was growing up. At 13 she purchased her first car, a Morris Minor that she paid $50 for and later sold for $100. Mandy works in radio as a news writer and an on air talent and recently won a contest as the Car Advice's Correspondent where she gets to test drive a new car every week and report her experience and opinions. Mandy is also a talented musician and plays the trumpet and guitar.
SHOW SPONSORS
Being in between jobs and searching for what to do next.
AH HA MOMENT
Winning a competition to be a host where she talked about cars.
FIRST SPECIAL CAR
An Intermecannica Speedster built by Henry Reisner
BEST AUTOMOTIVE ADVICE
When restoring a car always put things back where they came from. – Mandy's father
RESOURCES
BOOK RECOMMENDATIONS
Ford Australia by Wallace doug & Cook Michele
PARTING WORDS OF ADVICE
Live life like it's your last day. Love life.
Your opinion matters, and I will greatly appreciate your support.
If you enjoyed this show, please go to iTunes and leave me a five star review. That would help tremendously in getting the word out and help others be inspired by Cars Yeah.