Podcast: Play in new window | Download
Listen To John's podcast by Clicking on the button above,
or use your mobile podcast App on iTunes, Google Play, or Stitcher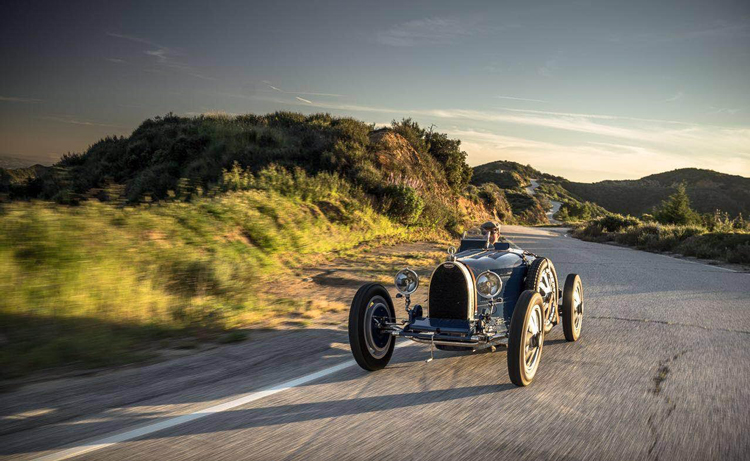 John Bothwell is the Director at Pur Sang in Parana, Argentina where he and his talented team manufacture historic sports cars. Pur Sang builds over 20 cars a year in over 25 different models including Alfa Romeo and Mercedes with most popular being the Bugatti Type 35 B racecar. Those cars won over 1,000 races back in their day. Pur Sang was founded decades ago by Leonidas Jorge Anadón. He is a master restorer with a fascination for Bugatti. He copied a real Type 35 while restoring one and began making authentic reproductions. Pur Sang replicates all of the original manufacturing methods from the 20s and 30s to exacting, hand craftsmanship and their automobiles are truly works of art. You've most likely seen John on Jay Leno's Garage and Jay owns several Pur Sang built cars.
SHOW SPONSORS
Delivering a car to a customer in Dubai when there were some starting challenges. Turned out to be a fuel issue but created some undue stress nonetheless.
AH HA MOMENT
Building a car that proves itself in it's performance to people who are not familiar with the history of Bugatti.
FIRST SPECIAL CAR
A 1923 Ford Model T Roadster
BEST AUTOMOTIVE ADVICE
If it ain't broke don't fix it.
RESOURCES
BOOK RECOMMENDATION
The Legendary 2.3 Alfa Romeo by Simon Moore
PARTING WORDS OF ADVICE
When it comes to old cars you can never pay too much, you can only buy too early.
Your opinion matters, and I will greatly appreciate your support.
If you enjoyed this show, please go to iTunes and leave me a five star review. That would help tremendously in getting the word out and help others be inspired by Cars Yeah.