Podcast: Play in new window | Download
Listen To Sam's podcast by Clicking on the button above,
or use your mobile podcast App on iTunes, Google Play, or Stitcher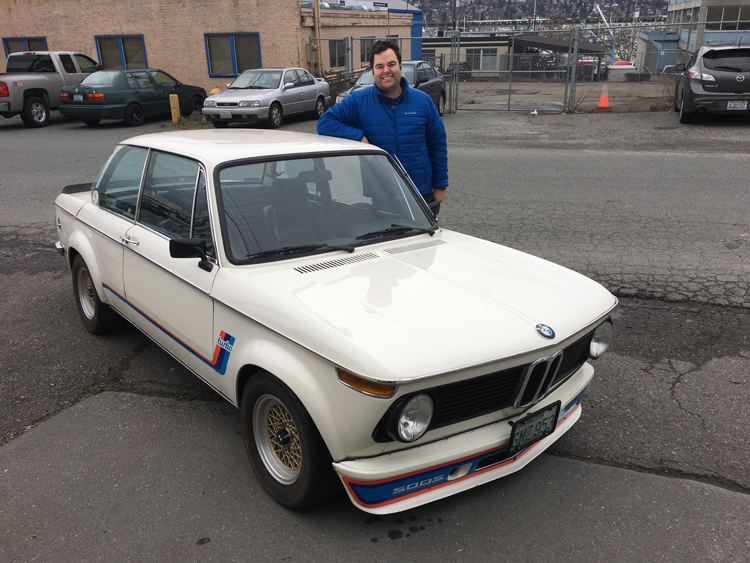 Sam Cotter is the Founder of Car Match in Seattle, Washington. This new business venture is a service where Sam helps find you the best car for your needs and lifestyle. Sam is also the fleet manager for Cotter Racing where he helps his father Bill, a long time vintage racer in the Pacific Northwest, oversee his collection of vintage cars. Sam started racing as soon as he turned 18 and got his start at the Bob Bondurant School of High Performance Driving. Sam's raced a 1963 MGB, a 2001 Mustang GT, a 1998 Ford Crown Vic Police Interceptor. Today Sam's working on getting Car Match up and running so he can provide people with an easy-to-use service when they are ready to purchase an automobile.
SHOW SPONSORS
Dealing with overcoming learning disabilities.
AH HA MOMENT
Discovering Landmark College to attend where he received the help and guidance to get through college.
FIRST SPECIAL CAR
A Crown Vic Police Interceptor
BEST AUTOMOTIVE ADVICE
"Never give up." – Ex-racer Bruce Leven
RESOURCES
BOOK RECOMMENDATION
American Icon by Bryce G. Hoffman
PARTING WORDS OF ADVICE
Never stop giving up on your dreams and never stop acting like a kid.
WHERE TO FIND SAM
Email – CarMatchNW@gmailcom
Your opinion matters, and I will greatly appreciate your support.
If you enjoyed this show, please go to iTunes and leave me a five star review. That would help tremendously in getting the word out and help others be inspired by Cars Yeah.