Podcast: Play in new window | Download
Listen To Amy's podcast by Clicking on the button above,
or use your mobile podcast App on iTunes, Google Play, or Stitcher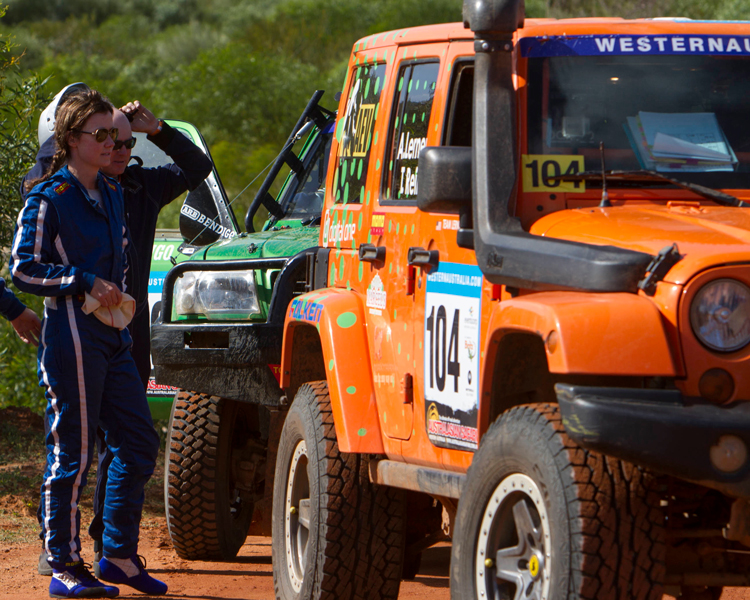 Amy Leaner is an off road racer, driver and adventurer. After a career on Wall Street and as a stay-at-home mom, Amy competed in Morocco's Rallye Aicha de Gazelles, an all-female international endurance rally in the Sahara Desert. She competed in the demanding Expert Class and also won the Eco-Driving Challenge. In 2013, she competed in the grueling 25000 km Australasian Safari Rally and won Overall Production Class and became the first woman to win the Dakar Challenge in her class. Recently Amy raced in the Mint 400, a US desert races riding with past Cars Yeah guest Shelby Hall and Amy trained with the legendary Rod Hall, Shelby's grandfather. Amy has driven Jay Leno off road on his television show "Jay Leno's Garage" and you'll soon see her on Brian Johnson's show "Cars That Rock."
SHOW SPONSORS
After months of planning to participate in Morocco in the Rallye Aicha de Gazelles, her vehicle never made it to the event.
AH HA MOMENT
Going to and competed in the grueling 25000 km Australasian Safari Rally with very little experience and realizing, "I can do this!".
FIRST SPECIAL CAR
A 1973 Cadillac Eldorado
BEST AUTOMOTIVE ADVICE
"You don't make money trading cars." – Amy's Dad
RESOURCES
The people you surround yourself with.
PARTING WORDS OF ADVICE
If there's something you want to do, figure out how to do it!
Your opinion matters, and I will greatly appreciate your support.
If you enjoyed this show, please go to iTunes and leave me a five star review. That would help tremendously in getting the word out and help others be inspired by Cars Yeah.