Podcast: Play in new window | Download
Listen To Richard's podcast by Clicking on the button above,
or use your mobile podcast App on iTunes, Google Play, or Stitcher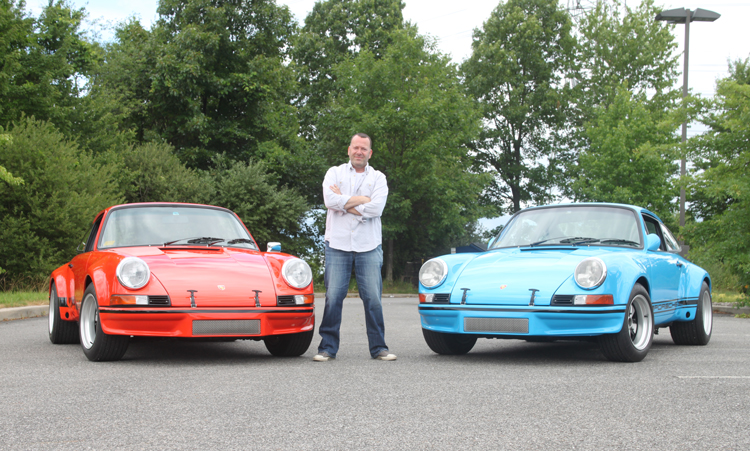 Richard Schickman is the Founder of The RSR Project in New York where he re-creates and builds high-quality Porsche RSR tribute cars. His lifelong passion for Porsches is the catalyst that pulls him from his day job in real estate, to the garage where he creates dream cars for clients. What started as a hobby is quickly growing in to a business. When Porsche released the 911 Carrera RS in 1973 it was a means of getting their RSR homologated for Group 4 racing. Today it's become a cult classic for Porsche enthusiasts and Richard builds cars to his client's tastes and budgets. Richard will build you a dream car with various engine sizes, interior features, and numerous details making your dream RSR possible.
SHOW SPONSORS
The first Porsche he set out to build in to an RSR was filled with challenges.
AH HA MOMENT
Realizing there was a market for the cars he built after the first one sold.
FIRST SPECIAL CAR
A 1974 Camaro Z28
BEST AUTOMOTIVE ADVICE
Drive your cars.
RESOURCES
Justin at Euro Interiors – 914-649-1814
BOOK RECOMMENDATION
How A Man Thinketh by James Allan
PARTING WORDS OF ADVICE
Always keep your hustle on and never give up.
Your opinion matters, and I will greatly appreciate your support.
If you enjoyed this show, please go to iTunes and leave me a five star review. That would help tremendously in getting the word out and help others be inspired by Cars Yeah.