Podcast: Play in new window | Download
Listen To Carter's podcast by Clicking on the button above,
or use your mobile podcast App on iTunes, Google Play, or Stitcher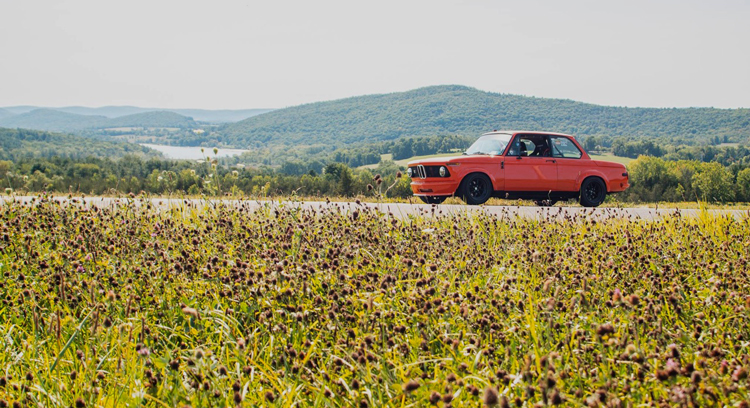 Carter Kelly Kramer is an automotive photographer and a manager at Collector's Car Garage with locations in Chicago and New York. There he handles sales and marketing for the company. Collector's Car Garage is a place where members store their cars in a state of the art facility designed for the preservation of special vehicles. They offer a concierge service, in-house detailing, events, sales, and mostly a country club environment for car people. Previously Carter was the marketing manager at Miller Motorcars, a high-end dealership in Connecticut. His passion for cars runs deep with a specific passion for vintage automobiles. You will find a great video about Carter on Petrolicious titled Carved Pumpkin. It's a story about his 1976 BMW 2002, a very special car he built for himself.
SHOW SPONSORS
Realizing after purchasing a 1973 International Harvester Firetruck that the decision wasn't such a great idea.
AH HA MOMENT
Realizing he could enjoy the automotive industry and work in it as well.
FIRST SPECIAL CAR
A BMW 2002 – Watch the Petrolicous video about Carter and his car here: Petrolicous Carved Pumpkin
BEST AUTOMOTIVE ADVICE
Always be honest and never cut corners.
RESOURCES
BOOK RECOMMENDATION
Memoirs of a Hack Mechanic by Rob Siegel
PARTING WORDS OF ADVICE
Be honest, look our for your clients, and go full steam ahead; Don't give up!
Your opinion matters, and I will greatly appreciate your support.
If you enjoyed this show, please go to iTunes and leave me a five star review. That would help tremendously in getting the word out and help others be inspired by Cars Yeah.