Podcast: Play in new window | Download
Listen To Roger's podcast by Clicking on the button above,
or use your mobile podcast App on iTunes, Google Play, or Stitcher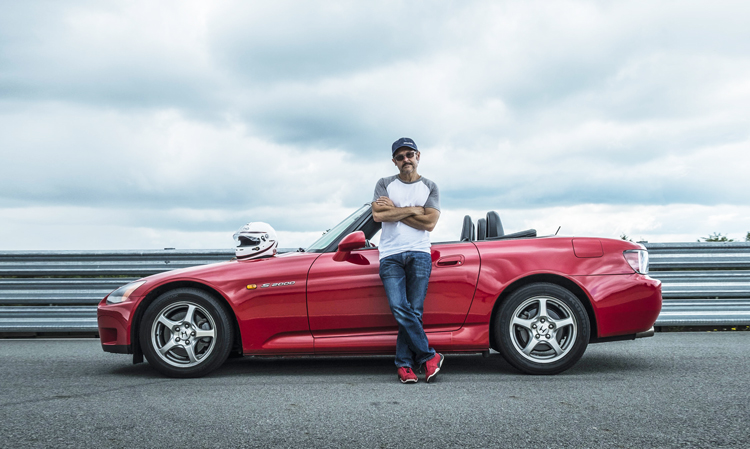 Roger Garbow is an automotive journalist and marketing expert and the Founder of Full Throttle Marketing in Connecticut, a consulting firm that works with top automotive companies. His creative expertise took him in to a career as an illustrator and art director however he quickly realized he wanted to be out on the road instead of behind a desk. Roger worked as the Marketing Chief for a diverse range of clients from a custom limousine manufacturer to one of America's leading Porsche racing teams. He's a real world car guy who gets to experience cars in the real world: snow, rain, and potholes included. You'll see his work in automotive circles including Road and Track and Men's Health.
SHOW SPONSORS
While working for a major Porsche racing team he discovered that the founder was running a Ponzi scheme and the entire organization when belly up.
AH HA MOMENT
Realizing after reading a poorly executed ad for Recaro seats that an opportunity existed for a marketer with a passion for automobiles.
FIRST SPECIAL CAR
A Honda Prelude
BEST AUTOMOTIVE ADVICE
Don't do anything behind the wheel that would cause another driver to hit their brakes. – Roger's Dad
RESOURCES
BOOK RECOMMENDATION
Going Faster by Carl Lopez
PARTING WORDS OF ADVICE
Be a safe driver so to avoid the autonomous cars that are coming.
Your opinion matters, and I will greatly appreciate your support.
If you enjoyed this show, please go to iTunes and leave me a five star review. That would help tremendously in getting the word out and help others be inspired by Cars Yeah.