Podcast: Play in new window | Download
Listen To Titan's podcast by Clicking on the button above,
or use your mobile podcast App on iTunes, Google Play, or Stitcher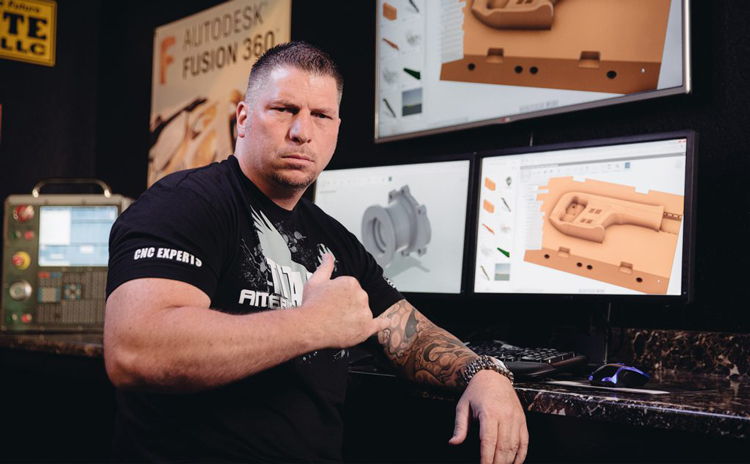 Titan Gilroy is the CEO of Titan America manufacturing, an elite aerospace CNC machine shop in Northern California. You'll recognize him as the Executive Producer and Star of the television series, Titans of CNC. The show is a platform to engage a new generation of machinists, inventors, and builders. Titan pioneered the largest free CNC educational platform, dedicated to training and inspiring students, educators, and shop owners from around the world. Titan's background is one of challenge and despair, growing up in a broken home filled with violence he landed in prison. Fighting his way back through the sport of boxing he became a skilled boxer and then eventually landing in the CNC machine business where today Titan is an inspiration to thousands.
SHOW SPONSORS
After many challenges Titan had an opportunity to head toward being a world class heavyweight boxer but a night in a bar, and a fight, landed him in prison with a 16 year sentence.
AH HA MOMENT
After prison, walking in to a machine shop and getting a job that opened Titan's eyes to possibilities.
FIRST SPECIAL CAR
A Convertible BMW M6
BEST AUTOMOTIVE ADVICE
Don't run out of gas.
RESOURCES
BOOK RECOMMENDATIONS
Winning by Jack Welch
The Third Wave by Steve Case
PARTING WORDS OF ADVICE
You can come away from a challenge in life and allow those chains to weigh you down. Or, you can cut those chains and realize that that experience has made you a greater person and that you can help others in the same situation you were in. Your experiences makes you uniquely qualified.
Your opinion matters, and I will greatly appreciate your support.
If you enjoyed this show, please go to iTunes and leave me a five star review. That would help tremendously in getting the word out and help others be inspired by Cars Yeah.