Podcast: Play in new window | Download
Listen To Mark's podcast by Clicking on the button above,
or use your mobile podcast App on iTunes, Google Play, or Stitcher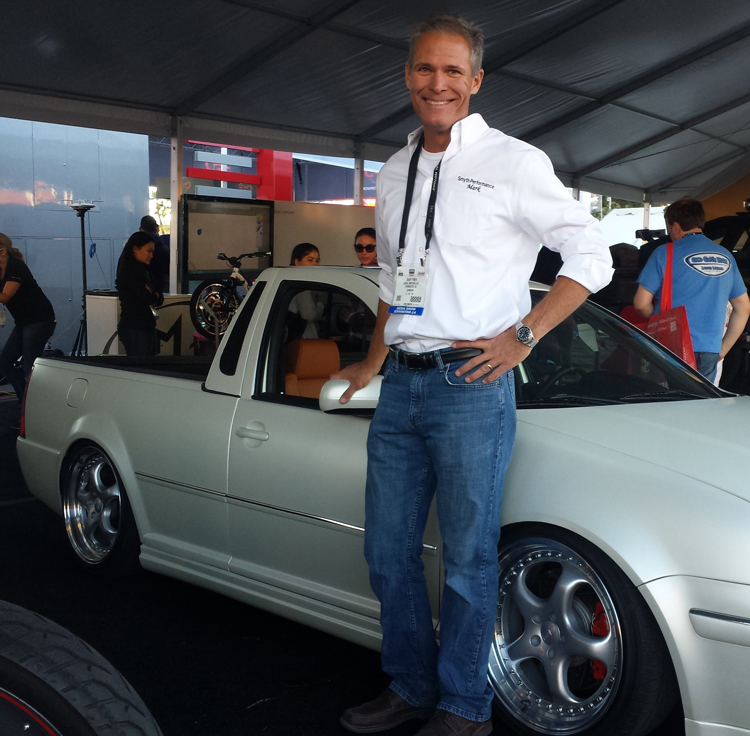 Mark Smith is the Founder of Smyth Performance, his third automotive company since starting Factory Five Racing back in 1992. Factory Five Racing became the largest component car company in the world. Before selling the company to his brother Dave his signature "aluminum under glass" Cobra and Daytona Coupe race car designs sold over 10,000 unites. In 2007 he teamed with Jay Rogers to create Local Motors that has a worldwide network of vehicle micro-factories where they produce vehicles as outrageous as the "Tansformers" featured Rally Fighter and the world's first 3D printed cars. Mark continued to build wild machines ranging from a 1500 hp 50 foot bio-diesel speedboat, to a drag bike, and today at Smyth Performance builds the Jetta/Golf 4, a mini pick-up conversion based on the VW Jetta.
SHOW SPONSORS
Building the Factory Five business with his brother and dealing with sibling rivalry and not being able to get along.
AH HA MOMENT
Starting his first company right out of grad school, Factory Five Racing.
FIRST SPECIAL CAR
A 1967 Jaguar XKE
BEST AUTOMOTIVE ADVICE
Don't quit your day job if you're starting a company.
RESOURCES
Use your local school to learn things.
BOOK RECOMMENDATIONS
Engineer To Win by Carroll Smith
PARTING WORDS OF ADVICE
Learn. Learn. Learn. And then do it.
Your opinion matters, and I will greatly appreciate your support.
If you enjoyed this show, please go to iTunes and leave me a five star review. That would help tremendously in getting the word out and help others be inspired by Cars Yeah.