Podcast: Play in new window | Download
Listen To Randy's podcast by Clicking on the button above,
or use your mobile podcast App on iTunes, Google Play, or Stitcher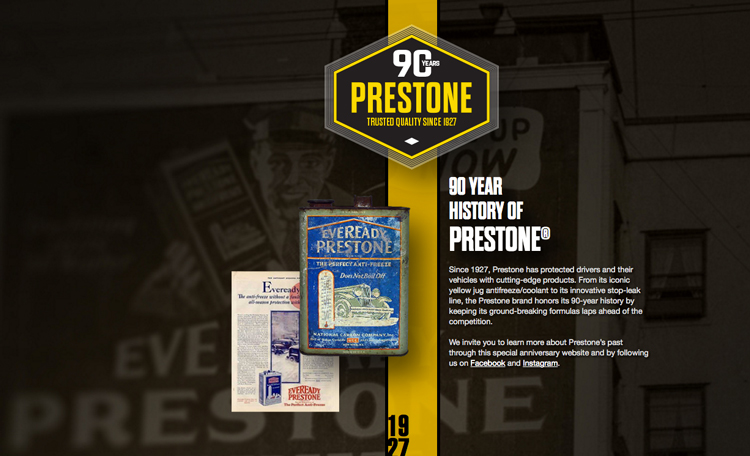 Randy Fisher is the Vice President of Marketing at Prestone. He has over 20 years of industry experience and oversees the brand's marketing strategy as Prestone plans for its 90th anniversary this year. Responsible for the ever-growing brand awareness, channel marketing, and consumer engagement initiatives he manages strategic partnerships, public relations, digital content and more. Since 1927, Prestone has protected drivers and their vehicles with cutting-edge products and their iconic yellow jug of antifreeze/coolant has been a trusted source among consumers for decades. Prestone remains the number one choice among today's automotive enthusiasts. Prior to joining Prestone Randy was the Marketing Director for Royal Purple lubricants.
SHOW SPONSORS
Christopher Kimball Financial Services
SUCCESS QUOTE
"Success is a peace of mind which is a direct result of knowing you did your best, to become the best, that you are capable of becoming." – John Wooden
CAREER & LIFE CHALLENGES
Learning how to be better with building relationships and dealer principals.
AH HA MOMENT
Focusing on social media when Randy was with Royal Purple and seeing the positive effect it had with consumers.
FIRST SPECIAL CAR
A 1988 Acura Integra
BEST AUTOMOTIVE ADVICE
Respect the individual across from you.
RESOURCES
BOOK RECOMMENDATIONS
The Four Disciplines of Execution by Sean Covey, Chris McChesney, and Jim Huling
PARTING WORDS OF ADVICE
Participate in automotive events.
Your opinion matters, and I will greatly appreciate your support.
If you enjoyed this show, please go to iTunes and leave me a five star review. That would help tremendously in getting the word out and help others be inspired by Cars Yeah.