Podcast: Play in new window | Download
Listen To Bryan's podcast by Clicking on the button above,
or use your mobile podcast App on Apple Podcast, Google Play, or Stitcher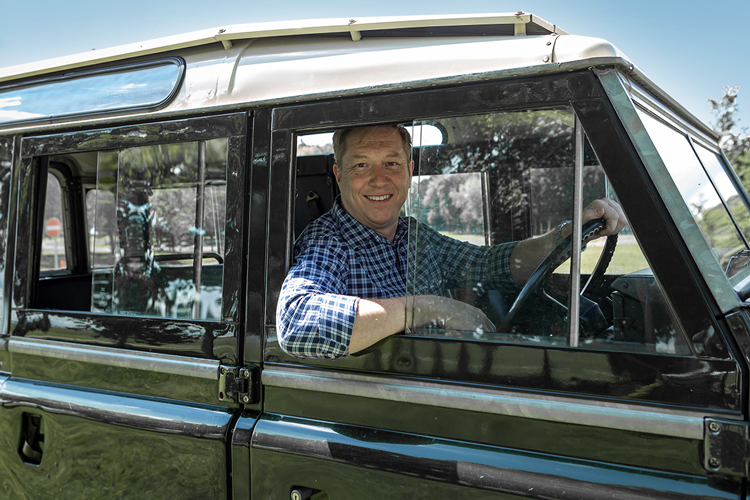 Bryan Joslin is the Publisher at Alloy and Grit magazine. Alloy and Grit is North America's independent Land Rover Magazine. The publication was born out of the passion that Land Rover has delivered for decades to their owners and enthusiasts. The mission is simple: to produce the finest stories and most complete resource for Land Rover owners across North America. And they do it with a distinctly American perspective. Bryan's career spans working for import car dealers, as a journalist, and then as a publisher launching Gran Turismo magazine and then Alloy and Grit with his business partner Steve Hoare. Christopher Holewski the art director is a past Cars Yeah guest.
SHOW SPONSORS
Leaving a solid and well paying job to launch a new magazine titled Gran Turismo but unfortunately that venture wasn't successful.
AH HA MOMENT
Realizing there were no publications dedicated to Land Rover vehicles.
FIRST SPECIAL VEHICLE
A BMW 318is
BEST AUTOMOTIVE ADVICE
Don't buy old cars from the rust belt.
RESOURCES
BOOK RECOMMENDATION
The Last Open Road by Burt Levy*
All of Burt's books can be found here: Burt Levy
PARTING WORDS OF ADVICE
Don't be afraid to travel the road less traveled.
Your opinion matters, and I will greatly appreciate your support.
If you enjoyed this show, please go to Apple Podcast and leave me a five star review. That would help tremendously in getting the word out and help others be inspired by Cars Yeah.