Podcast: Play in new window | Download
Listen To Mathias's podcast by Clicking on the button above,
or use your mobile podcast App on Apple Podcast, Google Play, or Stitcher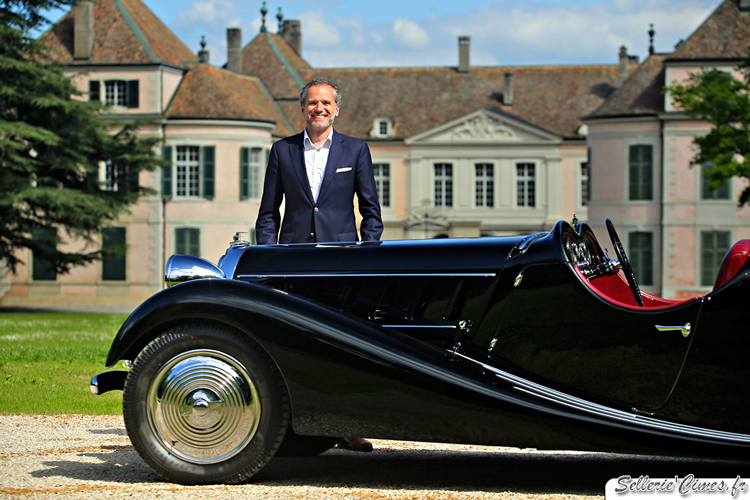 Mathias Doutreleau is the Founder and Chairman of the Concours d'Elegance Suisse that takes place at the Château de Coppet in Switzerland on June 23 to 25, 2017. Mathias began his career in marketing and automobiles in 1996 by creating unique events for high net-worth automobile collectors. He developed private rallies in Europe and various motorsports and lifestyle events. He worked for Hong Kong & Shanghai Hotels where he worked on The Quail, A Motorsports Gathering which takes place during Car Week in Carmel Valley, California. Mathias founded Project Automobile Consultants in 2009, specializing in classic car events with a focus on supporting the preservation of automobile heritage. The concours d'Elegance Suisse is one of only three European concours to adopt the rigorous judging standards established by the International Chief Judge Advisory Group founded by past Cars Yeah guest Ed Gilbertson.
I am very proud to say Cars Yeah is a sponsor of Concours d'Elegance Suisse.
SHOW SPONSORS
The challenge of creating an event that only happens one day of the year despite the enormously large number of facets that need to come together to make a concours a success and finding the financial support through sponsors and partners to make an event happen.
AH HA MOMENT
Meeting Sir Michael Kadoorie who said to him, "At the end of the day, we are not collector nor owners, but the caretakers of automobiles who are fortunate enough to carry on this wonderful heritage for our children and their children."
FIRST SPECIAL VEHICLE
A 1966 Cadillac Calle Sedan
BEST AUTOMOTIVE ADVICE
Drive your car, listen to it, and be gentle with it.
RESOURCES
Automotive Magazines
Attending automotive events and talking to the owners.
BOOK RECOMMENDATION
The Little Prince by Antoine de Saint-Exupéry
PARTING WORDS OF ADVICE
"Whatever you do, have fun doing it." – The late Martin Swig
Your opinion matters, and I will greatly appreciate your support.
If you enjoyed this show, please go to Apple Podcast and leave me a five star review. That would help tremendously in getting the word out and help others be inspired by Cars Yeah.