Podcast: Play in new window | Download
Listen To Bob's podcast by Clicking on the button above, or use your mobile podcast App on Apple Podcast, Google Play, or Stitcher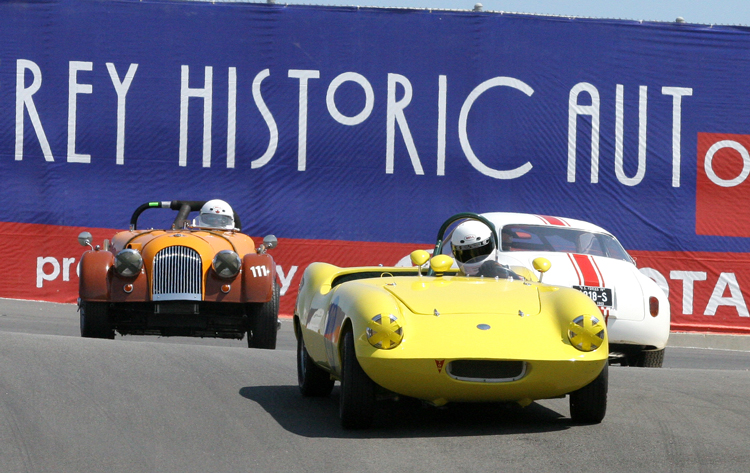 Bob Walker is the author of a new book titled Cobra Pilote: The Ed Hugus Story. Bob, a Cobra owner who lives in Pebble Beach, California, was competing in the Monterey Historic Races when he met James Edward (ED) Hugus, a racing driver and car dealer who helped Carroll Shelby develop the first Cobra. Bob and Ed became friends and during that time he told Bob about his experiences with Carroll Shelby and the part he played in the beginning of the Cobra's history. Ed Hugus passed away in 2006 but his story lives on through the work of Bob who tells the Cobra story in a different perspective than the multitude of other Cobra book written and it corrects many of the misconceptions of the Cobra history. Ned Scudder is credited with the preface and past Cars Yeah guest Pete Brock wrote the foreword. This fantastic book is hardcover, 304 pages, and published by Dalton Watson Fine Books.
SHOW SPONSORS
Trying to figure out how to bring all of many facets of Ed Hugus in to the boo in the right way.
AH HA MOMENT
Meeting Ed Hugus and hearing his stories about the Cobra, Bob realized his story had to be told.
FAVORITE AUTHOR
Jack O'Connor and Mark Twain
BEST WRITING ADVICE
Write the way you would want to read a sentence.
RESOURCES
WHERE TO FIND MORE ABOUT BOB
Your opinion matters, and I will greatly appreciate your support.
If you enjoyed this show, please go to Apple Podcast and leave me a five star review. That would help tremendously in getting the word out and help others be inspired by Cars Yeah.