Podcast: Play in new window | Download
Listen To Arun's podcast by Clicking on the button above, or use your mobile podcast App on Apple Podcast, Google Play, or Stitcher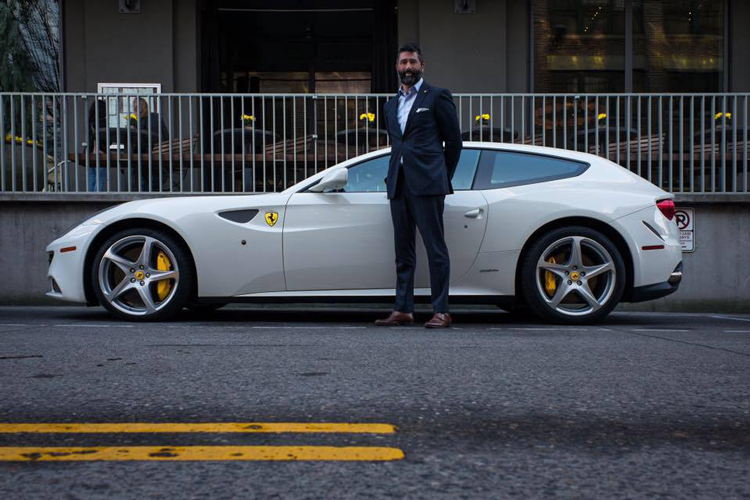 Arun Sharma is the General Manager at Ron Tonkin Gran Turismo in Wilsonville, Oregon. He's been with the Tonkin family group of companies for over 15 years and before taking over the Ferrari and Maserati business he was the General Manager for their MotoCorsa Ducati dealership. That franchise was the number one Ducati dealership in North America. His passion and charisma for Italian brands of transportation is contagious and he shares that passion with everyone he meets. Ron Tonkin opened his Ferrari business in 1966 and it is the oldest Ferrari dealership in America. His memory is celebrated through the dealership and people like Arun, who share the passion Ron Tonkin had for the Ferrari marque.
SHOW SPONSORS
Earning the opportunity to go from a part-time sales person at MotoCorsa, their Ducati dealership, to becoming the General Manager and being asked to turn the business around.
AH HA MOMENT
Discovering that to achieve his goals he simply had to get down to work and just do it.
FIRST SPECIAL VEHICLE
A 1985 Toyota 4 Runner
BEST AUTOMOTIVE ADVICE
If you want it you can find a way to afford it.
RESOURCES
Find a mentor you love, respect, and trust.
BOOK RECOMMENDATIONS
Steve Jobs by Walter Isaacson
Disney War by James B. Stewart
PARTING WORDS OF ADVICE
Never give up and it's not worth doing if you don't give a crap about it.
WHERE TO FIND ARUN
Email = Arun.Sharma@RTGT.com
Your opinion matters, and I will greatly appreciate your support.
If you enjoyed this show, please go to Apple Podcast and leave me a five star review. That would help tremendously in getting the word out and help others be inspired by Cars Yeah.