Podcast: Play in new window | Download
Listen To Dan's podcast by Clicking on the button above, or use your mobile podcast App on Apple Podcast, Google Play, or Stitcher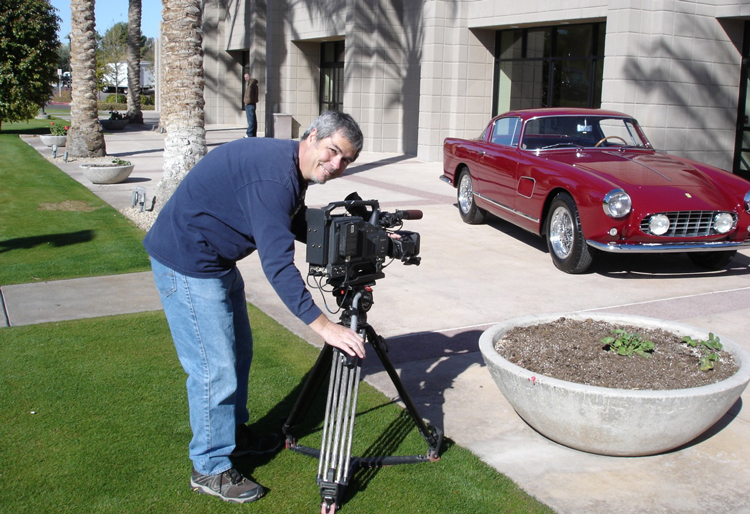 J. Daniel Jones is the author of the novel CarAlity… A Tribute In New Orleans. Dan spent 8 years as a producer, director, and host at a television station in San Diego, California where he lives. He received 7 EMMY nominations and 3 EMMY awards. Once he left the TV station he spent the next 8 years as a writer, producer working on large budget videos for clients including Intel, Siemens, and Motorola. Finally he was able to use his talents and passion for automobiles to work on automotive programs on ESPN2 and The Outdoor Channel. He covered events including the Carrera La Panamericana, Hot Rod Power Tour, Drag Week, and more. His book CarAlity is his first book and it is a novel about the television and special events industry that take place in a collector car auction. Dan's story telling talents make this 600+ page book a must read for all automotive enthusiasts. I call it the "War and Peace" of car books.
SHOW SPONSORS
Working on the marketing after he wrote the book.
AH HA MOMENT
The main character, Andy Guidry actually renamed the book through a comment he makes in the book.
FAVORITE AUTHOR
BEST WRITING ADVICE
Create a schedule and stick to it!
RESOURCES
The Internet
WHERE TO FIND MORE ABOUT DAN
Your opinion matters, and I will greatly appreciate your support.
If you enjoyed this show, please go to Apple Podcast and leave me a five star review. That would help tremendously in getting the word out and help others be inspired by Cars Yeah.