Podcast: Play in new window | Download
Listen To Wes's podcast by Clicking on the button above, or use your mobile podcast App on Apple Podcast, Google Play, or Stitcher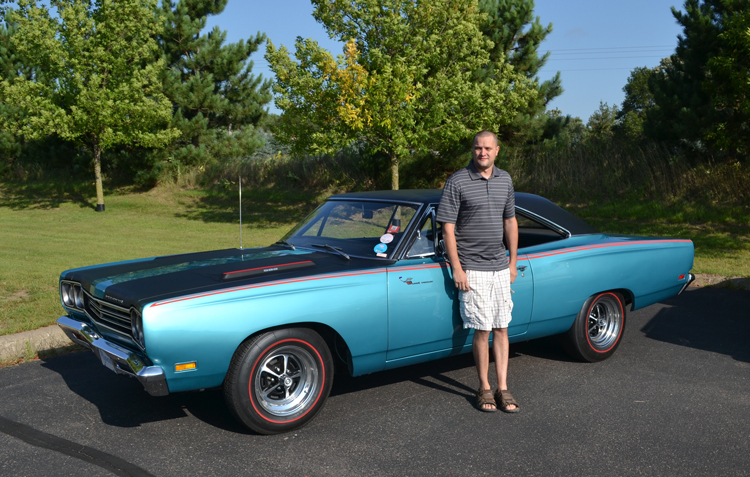 Wes Eisenschenk has successfully reunited dozens of enthusiasts with their lost cars through dedicated research and an unwavering attitude to never give up. In 2010, he located the original owner of his father's 1969 Impala SS 427 convertible, which was the catalyst for entering the world of automotive archeology. A collector car hobbyist himself, Wes enjoys showing his 1969 Plymouth Road Runner and his 2001 Roush Mustang at local car shows and events. His new book, 1969 Plymouth Road Runner in Detail shows all the history, marketing, and options for that car and his past book Lost Muscle Cars includes 45 intriguing stories involving some of the most significant American iron every created and arms you with some tools to begin your quest to make the next great discovery in automotive archeology.
SHOW SPONSORS
Find car clubs in the area where you knew the car was last sited or where the owner lived.
AH HA MOMENT
After helping his friend find a car the idea for his Lost Muscle Cars book came to mind.
FIRST SPECIAL AUTOMOBILE
A 1969 Plymouth Road Runner
BEST AUTOMOTIVE ADVICE
Love the car you own.
BEST AUTOMOTIVE RESOURCES
BOOK RECOMMENDATION
Your opinion matters, and I will greatly appreciate your support.
If you enjoyed this show, please go to Apple Podcast and leave me a five star review. That would help tremendously in getting the word out and help others be inspired by Cars Yeah.