Podcast: Play in new window | Download
Listen To Tomm's podcast by Clicking on the button above, or use your mobile podcast App on Apple Podcast, Google Play, or Stitcher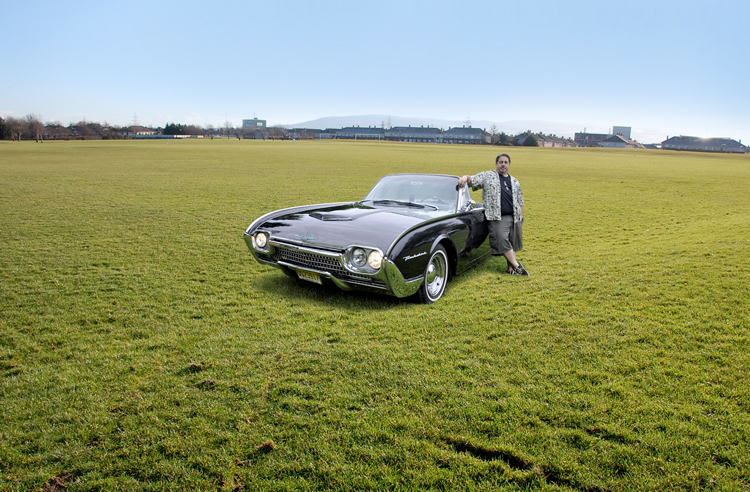 Tomm Scalera is the President, Creative Director and Founder at Car Show Safari dot com. There he works along side his daughter Ruby, a past guest on Cars Yeah, and a talented team with a mission to be the single source for information about every car event – everywhere. Tomm is passionate about his love for the automobile, whether he's restoring them, racing them, photographing them, or writing about them. He spent years as a designer in the advertising world in New York City before founding Cars Show Safari. Today, when he's not in the office you'll find Tomm working on his '62 Thunderbird convertible, restoring a '67 MGB, a '59 Triumph TR-3A or racing his '06 Mustang GT convertible.
SHOW SPONSORS
Trying to make it as an illustrator in New York City in the advertising world.
AH HA MOMENTS
After driving a long way and showing up at a car show that wasn't happening, Tomm realized the need for a one-stop, go-to source on line for events.
FIRST SPECIAL VEHICLE
A 1967 BMW 2000
BEST AUTOMOTIVE ADVICE
If it ain't broke don't fix it.
RESOURCES
Join car clubs and volunteer.
BOOK RECOMMENDATION
1963 Ford Service Manual by the Ford Motor Company
PARTING WORDS OF ADVICE
Create a business and bring in your family to help you run it right.
Your opinion matters, and I will greatly appreciate your support.
If you enjoyed this show, please go to Apple Podcast and leave me a five star review. That would help tremendously in getting the word out and help others be inspired by Cars Yeah.