Podcast: Play in new window | Download
Listen To Bob's podcast by Clicking on the button above, or use your mobile podcast App on Apple Podcast, Google Play, or Stitcher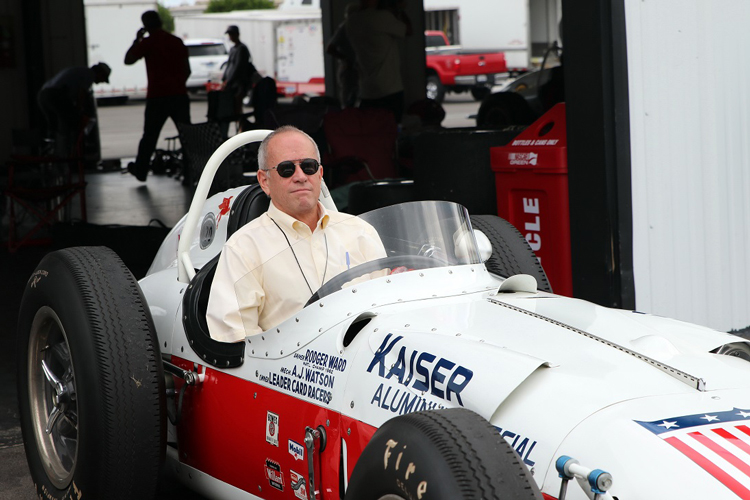 Bob Marlow is a veteran motorsports writer and speedway public address announcer from New Jersey. Bob's been to more than 100 speedways in the US and Canada covering everything from the local short tracks to Formula 1 and IndyCar. Most recently Bob was at Phoenix Raceway, where he was on the microphone for the Vintage Desert Classic vintage IndyCar event that was part of the Verizon Indycar Series' weekend. And he just completed a 15-year run as the lead announcer for the "Gambler's Classic" midwinter indoor racing events in Atlantic City. Now retired from announcing, today Bob is the Motorsports Editor for CarShowSafari.com, a web site with the ambitious tagline of "Every Car Event, Everywhere." Bob is also a classic car enthusiast, and can be seen roaming the aisles at Hershey every October.
SHOW SPONSORS
The circumstances that lead to Bob becoming a speedway announcer were his father having a stroke.
FIRST SPECIAL VEHICLE
A 1962 Corvair Station Wagon
BEST AUTOMOTIVE ADVICE
Buy the best car you can afford.
RESOURCES
BOOK RECOMMENDATIONS
Black Noon by Art Garner
PARTING WORDS OF ADVICE
Life passes much faster than you expect. Sometimes it's wise to wait, but don't wait too long because suddenly, you'll be old.
Your opinion matters, and I will greatly appreciate your support.
If you enjoyed this show, please go to Apple Podcast and leave me a five star review. That would help tremendously in getting the word out and help others be inspired by Cars Yeah.