Podcast: Play in new window | Download
Listen To A.J.'s podcast by Clicking on the button above, or use your mobile podcast App on Apple Podcast, Google Play, or Stitcher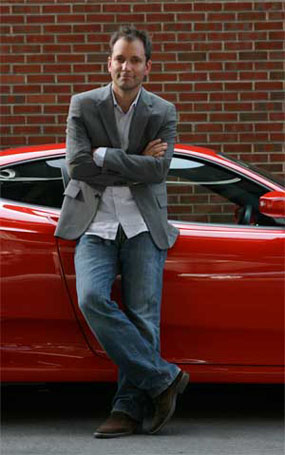 A.J. Baime is a New York Times Bestselling author, an award-winning journalist, a public speaker, and occasional on-screen personality. His books include The Arsenal of democracy: FDR, Detroit, and an Epic Quest to Arm an America at War, and Go Like Hell: Ford, Ferrari, and Their Battle for Speed and Glory at Le Mans. Both books are critically acclaimed and in development for major motion pictures. A.J. writes for a multitude of magazines including Road & Track and he is a regular contributor to the Wall Street Journal. He has appeared on numerous TV stations and shows including Jay Leno's Garage and as a host and race car driver in online documentary pieces.
SHOW SPONSORS
While writing books you're mostly all alone and you ignore those people around you, at your peril.
FIRST SPECIAL VEHICLE
A 1977 Toyota Carolla
BEST AUTOMOTIVE ADVICE
Just drive.
RESOURCES
BOOK RECOMMENDATIONS
Go Like Hell by A.J. Baime*
The Arsenal of Democracy by A.J. Baime*
The Accidental President by A.J. Baime* due out in October 2017
Cars at Speed and The Cruel Sport Robert Daley
PARTING WORDS OF ADVICE
Keep truck'in on your dreams… never give up.
Your opinion matters, and I will greatly appreciate your support.
If you enjoyed this show, please go to Apple Podcast and leave me a five star review. That would help tremendously in getting the word out and help others be inspired by Cars Yeah.