Podcast: Play in new window | Download
Listen To Renee's podcast by Clicking on the button above, or use your mobile podcast App on Apple Podcast, Google Play, or Stitcher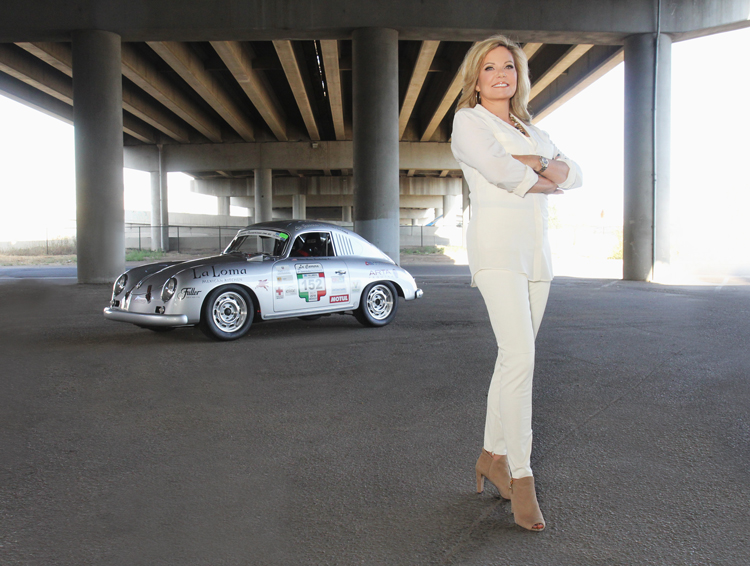 Renee Brinkerhoff is the Founder and Driver of Valkyrie Racing where she currently races a 1956 Porsche 356 A coupe in road and rally racing events. In 2013, at the age of 57, in her first car race of any kind, Renee became the first woman in the 30-year history to win her class in the La Carrera Panamericana, an event known as the world's most dangerous road race. Raised in the U.S. and Southeast Asia her enthusiasm for life was no doubt shaped by her surroundings. For 30 years a voice in her head told her she would some day race a car. In her three years of running the La Carrera Panamericana,Renee continues to be the only woman driver amidst 80 plus men to podium every year.
SHOW SPONSORS
In her third year of racing her 356 Porsche in the La Carrera, she crashed, flipped her car, and yet found a way to continue thanks to her talented team and her own tenacity.
FIRST SPECIAL VEHICLE
A VW Bug
BEST AUTOMOTIVE ADVICE
"Keep the revs up!" – Denise McCluggage*
RESOURCES
BOOK RECOMMENDATIONS
The Last of The Mohicans by James Fenimore Cooper
PARTING WORDS OF ADVICE
Go to those places where you are afraid. Conquer your fears and great things can happen.
Your opinion matters, and I will greatly appreciate your support.
If you enjoyed this show, please go to Apple Podcast and leave me a five star review. That would help tremendously in getting the word out and help others be inspired by Cars Yeah.