Podcast: Play in new window | Download
Listen To Andrew's podcast by Clicking on the button above, or use your mobile podcast App on Apple Podcast, Google Play, or Stitcher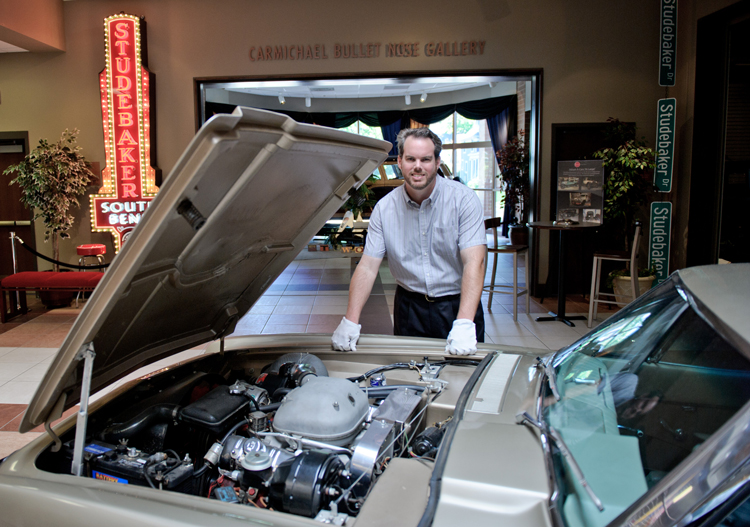 Andy Beckman is the Archivist at the Studebaker National Museum in South Bend, Indiana. He has been with the museum since 1999 where their state-of-the-art, 55,000 square-foot facility, has been open since 2005. The building has three levels and features galleries and storage facilities where they honor and perpetuate the legacy of the rich industrial heritage of the South Bend area and the Studebaker marque. He also serves as President of the Society of Automotive Historians. Andy grew up in a family of Studebaker owners, and drives a 1964 Studebaker Daytona Hardtop. Andrew previously worked at the Sheboygan County Historical Society and Wade House State Historic Site. He's authored two books: The Studebaker National Museum: Over a Century on Wheels, and Studebaker's Last Dance: The Avanti.
SHOW SPONSORS
Your opinion matters, and I will greatly appreciate your support.
If you enjoyed this show, please go to Apple Podcast and leave me a five star review. That would help tremendously in getting the word out and help others be inspired by Cars Yeah.