Podcast: Play in new window | Download
Listen To Georges's podcast by Clicking on the button above, or use your mobile podcast App on Apple Podcast, Google Play, or Stitcher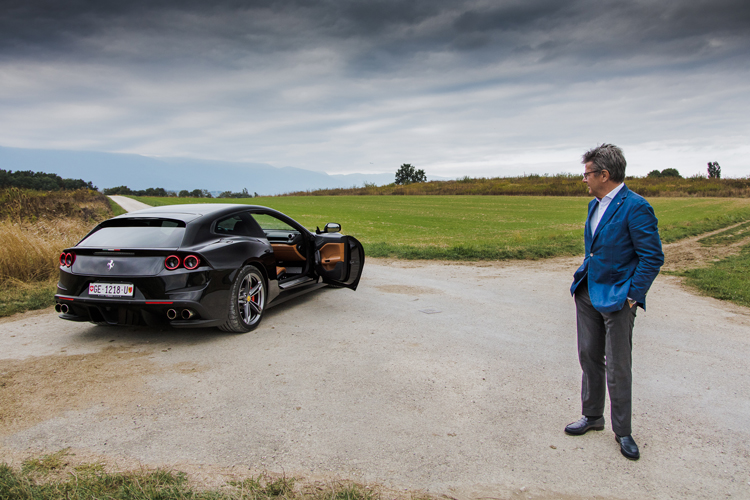 Georges Kiener is the Managing Partner at Barnes Swiss Licensing, the entity in charge of developing the BARNES brand and network in Switzerland, Germany, and Austria. BARNES is a global luxury real estate services provider throughout the Americas, continental Europe, the UK, Asia Pacific, and the MENA region. BARNES is also a major sponsor of the Concours d'Elegance Suisse that takes place at the Château de Coppet in Switzerland on June 23 to 25, in 2017. Georges who is an avid automotive enthusiast has worked throughout Europe in a variety of business activities and is now based in Geneva Switzerland with BARNES and no doubt you'll find him on the lawn amidst a wide variety of classic and collectible automobiles at the Concours d'Elegance Suisse. – Photo courtesy of Future Photography www.futurephotography.ch
SHOW SPONSORS
Failing the first time he took his baccalaureate in high school because of a motorcycle.
FIRST SPECIAL VEHICLE
A Harley-Davidson motorcycle.
BEST AUTOMOTIVE ADVICE
If you cannot afford it new, you won't be able to afford the maintenance.
RESOURCES
BOOK RECOMMENDATION
Every Cloud Has A Silver Lining by Davide Bassoli
PARTING WORDS OF ADVICE
Be proud be loud!
Your opinion matters, and I will greatly appreciate your support.
If you enjoyed this show, please go to Apple Podcast and leave me a five star review. That would help tremendously in getting the word out and help others be inspired by Cars Yeah.