Podcast: Play in new window | Download
Listen To Ethan's podcast by Clicking on the button above, or use your mobile podcast App on Apple Podcast, Google Play, or Stitcher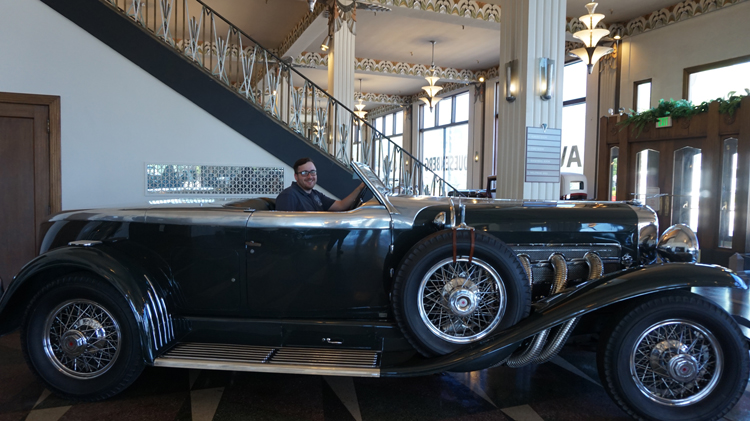 Ethan Bowers is the Archives Manager at the Auburn Cord Duesenberg Automobile Museum in Auburn, Indiana. While obtaining his MA in History, he was hired as an intern at the ACD Museum, where he discovered a whole new side to cars and their influence on American culture. In 2015, Ethan was hired to head the museum's new digitization project. Since then he has been immersed in the world of automobiles. He currently manages the museum's digitization project and cares for its archival collection. Ethan also helps design and install exhibits, contributes to publications, presents at speaking engagements, and assists museum patrons in utilizing the museum's collection for research.
SHOW SPONSORS
Covercraft • MetronGarage • Christopher Kimball Financial Services
SUCCESS QUOTE
"There are many obligations you will fulfill for the good of others but it is your obligation to recognize the one that you must fulfill for yourself." – Ethan's father
"Our greatest weakness lies in giving up. The most certain way to succeed is to try just one more time." – Thomas Edison
CAREER & LIFE CHALLENGES
Having a tough time in graduate school and almost quitting… but he didn't.
FIRST SPECIAL VEHICLE
A 1994 Ford Ranger
BEST AUTOMOTIVE ADVICE
Functionality over style.
RESOURCES
BOOK RECOMMENDATION
Cord Complete by Josh B. Malks
Dusenberg Buyers Guide by Josh G. Malks
PARTING WORDS OF ADVICE
Don't let the inability to find the right logistics to be a roadblock to your success.
Your opinion matters, and I will greatly appreciate your support.
If you enjoyed this show, please go to Apple Podcast and leave me a five star review. That would help tremendously in getting the word out and help others be inspired by Cars Yeah.