Podcast: Play in new window | Download
Listen To Ted's podcast by Clicking on the button above, or use your mobile podcast App on Apple Podcast, Google Play, or Stitcher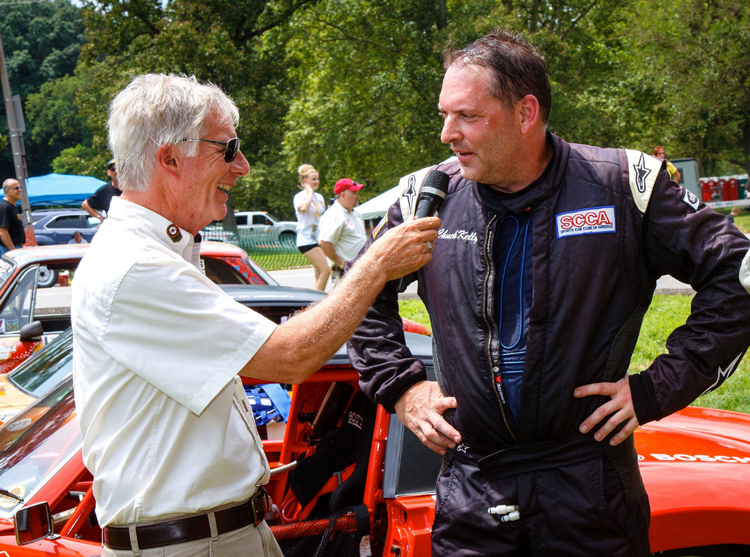 Ted Sohier is a member of the Pittsburgh Vintage Grand Prix's Executive Committee. It's an annual event now in its 35th year that takes place July 7 through the 15. He is a retired career broadcaster in radio and television who is also a lifelong automotive enthusiast. Ted began competing in SCCA autocross and moved to road racing earning a National license and winning several minor championships in the Northeast driving a Showroom Stock B, Chevy Citation in the early 80s. Ted got involved in the PVGP at the beginning to help run the race as an announcer and today he is the event's Chief Announcer. He and a huge team help make the event a reality and they raise monies for local charities. The Pittsburgh Vintage Grand Prix is 10+ days of automotive events, car shows, racing, and much, much more.
SHOW SPONSORS
Covercraft • MetronGarage • Christopher Kimball Financial Services • Pittsburgh Vintage Grand Prix • The Cortile
INSPIRATIONAL QUOTE
"When you think you've driven as fast as you possibly can, you're not even close to the speed you need to go."
CAREER & LIFE CHALLENGES
While racing in SCCA Showroom Stock, he flipped his car, which also happened to be his daily driver.
FIRST SPECIAL VEHICLE
A 1965 Alfa Romeo Giulietta
AUTOMOTIVE ADVICE
No matter what just keep going.
RESOURCES
BOOK RECOMMENDATION
Making Money is Killing Your Business by Chuck Blakeman
The audio version is narrated by Ted Sohier.
PARTING WORDS OF ADVICE
Keep the petal to the metal and stay alert.
WHERE TO FIND TED
Your opinion matters, and I will greatly appreciate your support.
If you enjoyed this show, please go to Apple Podcast and leave me a five star review. That would help tremendously in getting the word out and help others be inspired by Cars Yeah.