Podcast: Play in new window | Download
Listen To Ben's podcast by Clicking on the button above, or use your mobile podcast App on Apple Podcast, Google Play, or Stitcher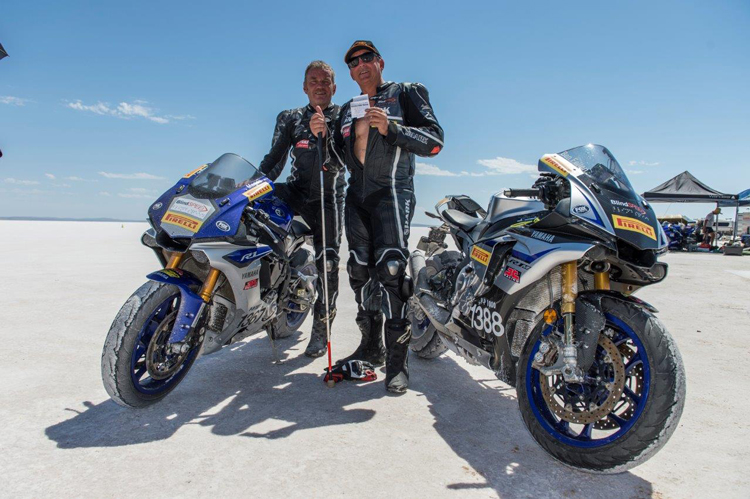 Ben Felten's dream is to set a speed record on a motorcycle. During Speed Week on a salt lake in the outback of South Australia he and his navigator and past Moto GP racer Kevin Magee, will challenge the world record of 265.33kk/h for the fastest speed for a motorcycle ridden blindfolded. But Ben won't need to wear a blindfold because he is completely blind. Born fully sighted a degenerative eye disease, Retinitis Pigmentosa took Ben's sight when he was in his late 20s. Deciding to make a difference for people with a disability, Ben created a charity foundation titled Insight of Dreams.org as a legacy for his motorcycle racing ventures to support people with an acquired disability. He is currently the Managing Director of BlindSpeed, a company he established to set land speed records and where they design and build Dual control race cars for disabled drivers. He is a former world champion with medals in Rowing and Cricket and he continues to be an inspiration and encourage everyone to pursue their dreams.
SHOW SPONSORS
Covercraft • MetronGarage • Christopher Kimball Financial Services •
INSPIRATIONAL QUOTES
"If there is a will there is a way." – Ben's father
"There's a solution to every problem. The problem is finding the solution."
CAREER & LIFE CHALLENGES
Losing his eyesight and then finding a way to get involved in sports.
FIRST SPECIAL MOTORCYCLE
A 2010 Indian Bomber that John Smith owned. John let Ben ride the bike, even though he was blind.
MOTORCYCLE ADVICE
Know your limits.
RESOURCES
Orson Ben's seeing eye dog.
BOOK RECOMMENDATION
A Sense of the World by Jason Roberts
PARTING WORDS OF ADVICE
Stay positive and live your dreams.
WHERE TO FIND BEN
Your opinion matters, and I will greatly appreciate your support.
If you enjoyed this show, please go to Apple Podcast and leave me a five star review. That would help tremendously in getting the word out and help others be inspired by Cars Yeah.