Podcast: Play in new window | Download
Listen To Jeff's podcast by Clicking on the button above, or use your mobile podcast App on Apple Podcast, Google Play, or Stitcher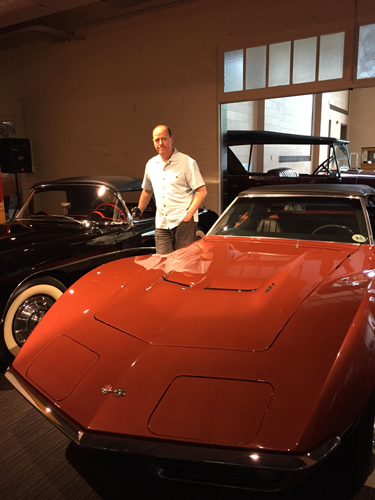 Jeff Whiteside is the Auction Director at the Saratoga Automobile Museum in Saratoga Springs, New York. This auction takes place at The Saratoga Performing Arts Center on September 21 through the 23rd and will be conducted by the world-renowned TV Personality Brent Earlywine. There will be a wide variety of automobile marques including modern exotics and classic cars. Jeff's been in the automobile business his entire life working with companies including Canadian Tire, Avis-Lube, General Electric in their Capital Fleet Management business, and at RM Auctions/ Auctions American.
SHOW SPONSORS
Covercraft • MetronGarage • Christopher Kimball Financial Services
INSPIRATIONAL QUOTE
"The reasonable man adapts himself to the world and the unreasonable man persists in trying to adapt the world to himself. Therefore, all progress depends upon the unreasonable man." – George Bernard Shaw
CAREER & LIFE CHALLENGES
Realizing that one can be replaced in a position where he thought he couldn't.
FIRST SPECIAL VEHICLE
A 1971 Oldsmobile Cutlass
AUTOMOTIVE ADVICE
Take your time and do the right thing. They key is quality.
RESOURCES
Speed Digital – Owned by past Cars Yeah guest Neil R. Pitt
BOOK RECOMMENDATION
Even Eagles Need A Push by David McNally
PARTING WORDS OF ADVICE
Things happen but just keep going.
WHERE TO FIND JEFF
SHARE THE INSPIRATION
Your opinion matters, and I will greatly appreciate your support.
If you enjoyed this show, please go to Apple Podcast and leave me a five star review. That would help tremendously in getting the word out and help others be inspired by Cars Yeah.