Podcast: Play in new window | Download
Listen To Camilo's podcast by Clicking on the button above, or use your mobile podcast App on Apple Podcast, Google Play, or Stitcher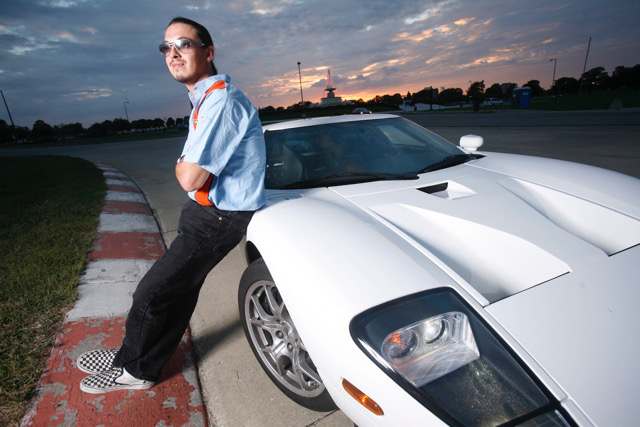 Camilo Pardo is an automotive designer and artist who lives in Detroit, Michigan. After graduating from design school he was hired by the Ford Design Center where he worked in the Dearborn Advanced Studios, Ford of Europe-Torino, Italy Studio, and the design Studios in Cologne Germany. As Chief Designer of the Ford GT and the SVT Studio Camilo and his team worked on the 2005 and 2006 production of the Ford GT. Today he has his own studios in Detroit and Los Angeles where he draws and paints both automotive and fashion themed art. Camilo has hosted the Detroit Auto's Designers' Night, an internationally recognized event attended by the top automotive personnel and designers from around the world.
SHOW SPONSORS
Covercraft • MetronGarage • Christopher Kimball Financial Services
INSPIRATIONAL QUOTE
"Always reach out beyond your perimeters because it's easier to later back up a little bit."
CAREER & LIFE CHALLENGES
Working under the pressures and deadlines applied to new car development.
FIRST SPECIAL VEHICLE
A 1972 Roadrunner
AUTOMOTIVE ADVICE
Don't buy a Ferrari.
RESOURCES
Attending events in person.
BOOK RECOMMENDATION
PARTING WORDS OF ADVICE
Don't ever buy a car that you don't love.
WHERE TO FIND CAMILO
Your opinion matters, and I will greatly appreciate your support.
If you enjoyed this show, please go to Apple Podcast and leave me a five star review. That would help tremendously in getting the word out and help others be inspired by Cars Yeah.