Podcast: Play in new window | Download
Listen To Davide's podcast by Clicking on the button above, or use your mobile podcast App on Apple Podcast, Google Play, or Stitcher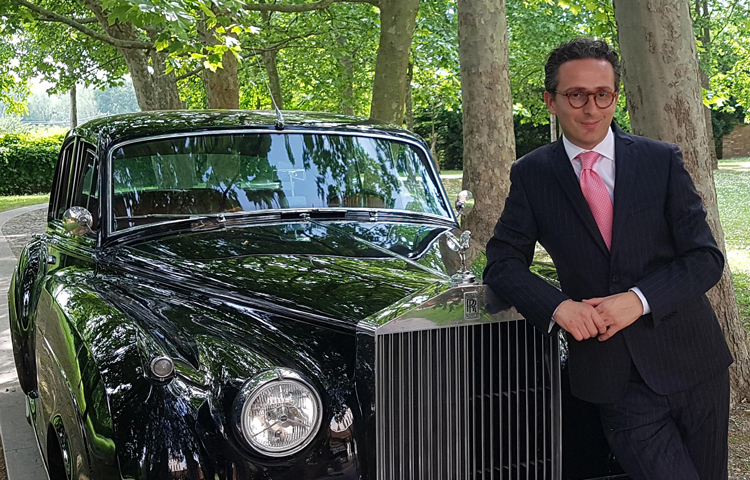 Davide Bassoli is the manager and publisher at Nubes Argentea in Parma, Italy where he specializes in fine books about Rolls-Royce and Bentley automobiles. In honor of his Italian origins, the name Nubes Argentea is the translation in the antic Latin language for Silver Cloud. Considered as an expert in the world about the Silver Cloud and S-type models, Davide is often consulted to offer his expertise on these models. He is the author of the multi-award winning book Every Cloud has a Silver Lining. A life long automotive enthusiast Davide has written for the major classic car magazines in Europe and collaborated with the Italian newspaper La Gazzetta della Sport to produce the DVD series Auto da Sogno about automotive marques. He co-authored with Bernard L. King his first book titled Rolls-Royce Silver Cloud I and Bentley S1: 50 Years and he is the driving force behind the Italian Section of the Rolls-Royce Enthusiasts' Club.
SHOW SPONSORS
Covercraft • MetronGarage • Christopher Kimball Financial Services
INSPIRATIONAL QUOTE
"Strive for perfection in everything you do. Take teh best that exists and make it better. When it does not exist, design it." – Sir Henry Royce
CAREER & LIFE CHALLENGES
After losing his job Davide decided to start his book publishing business.
FIRST SPECIAL VEHICLE
A 1966 Jaguar 4.2 Mark 10
AUTOMOTIVE ADVICE
Buy a good car and not one needing a lot of work.
RESOURCES
The Rolls Royce Enthusiast's Club
BOOK RECOMMENDATION
The Jaguar Saloons by Bernard Viart
PARTING WORDS OF ADVICE
Make your passion your job.
WHERE TO FIND DAVIDE
Your opinion matters, and I will greatly appreciate your support.
If you enjoyed this show, please go to Apple Podcast and leave me a five star review. That would help tremendously in getting the word out and help others be inspired by Cars Yeah.