Podcast: Play in new window | Download
Listen To Greg's podcast by Clicking on the button above, or use your mobile podcast App on Apple Podcast, Google Play, or Stitcher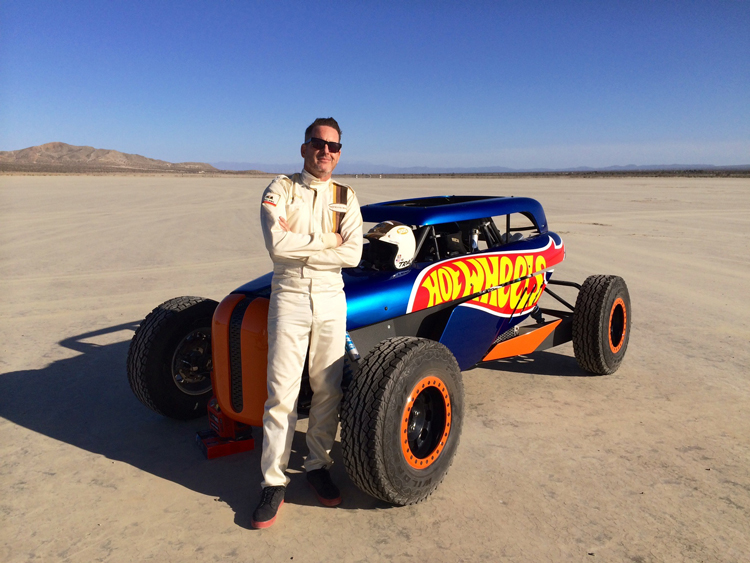 Greg Tracy is part of the Driver's Inc. stunt team, where he is a Hot Wheels driver and a top Hollywood stuntman. He is known for doing crazy stunts in movies including Talladega Nights, The Fast and Furious, and in the movie Bourne Ultimatum where he earned the World Stunt Award. Greg has also appeared in numerous TV commercials. As one of the elite Team Hot Wheels drivers Greg captured the Guinness Book of Records performing the Hot Wheels Double Double Dare Loop in 2012. Greg is also a regular at the Pikes Peak race where he is a seven time record holder and he holds a record for the Electric Car Division with a time of 9:08. He is also the only racer to go under 10 minutes at Pikes Peak on two and four wheels. He's won the Baja 1000, raced in Formula 2000, Indy Cars, and he's gone over 210 mph on a motorcycle at the Bonneville Salt Flats during several World Record Attempts.
SHOW SPONSORS
Covercraft • MetronGarage • Christopher Kimball Financial Services
INSPIRATIONAL QUOTE
"If you don't risk anything you risk everything."
CAREER & LIFE CHALLENGES
Dealing with injuries sustained during his racing career.
FIRST SPECIAL VEHICLE
A 1982 Toyota 4X4
AUTOMOTIVE ADVICE
When in doubt gas it!
RESOURCES
BOOK RECOMMENDATIONS
Tune To Win by Carroll Smith
Drive To Win by Carroll Smith
Engineer To Win by Carroll Smith
PARTING WORDS OF ADVICE
Be an optimist and keep looking for opportunities.
WHERE TO FIND GREG
Your opinion matters, and I will greatly appreciate your support.
If you enjoyed this show, please go to Apple Podcast and leave me a five star review. That would help tremendously in getting the word out and help others be inspired by Cars Yeah.