Podcast: Play in new window | Download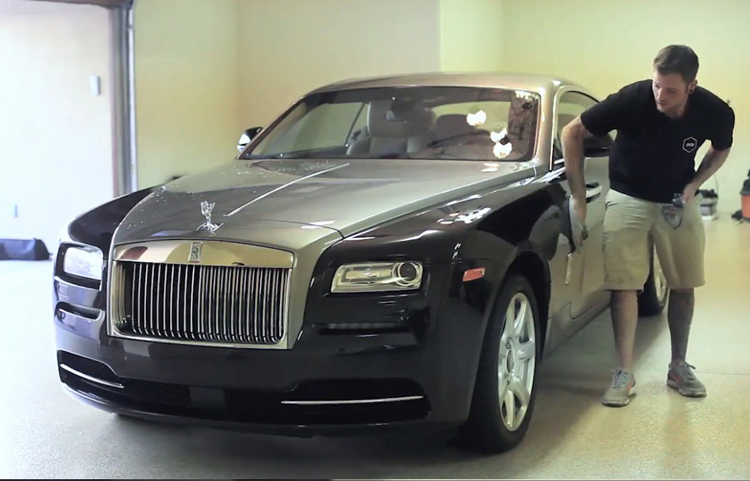 Dustin Wharton is the owner of Official California Detailing or better known as OCD in San Diego California. Given Dustin's attention to detail, OCD is a perfect acronym for his passion to make the vehicles he and his team detail look perfect. He purchased Big D's Mobile Detailing from Dann Williams who was the Optimum Polymer Technologies Western Regional Rep after moving to Southern California from Colorado. The business had a 10 plus year reputation in San Diego with a handsome client list giving Dustin a great start. He has over 10 years of experience in the detailing industry, when a summer job he started after graduating from high school became a career. I am proud to say I'm a customer of Dustin's as he recently detailed a vehicle for me in San Diego.
SHOW SPONSORS
Covercraft • MetronGarage • Christopher Kimball Financial Services
INSPIRATIONAL QUOTE
"Work smarter not harder."
CAREER & LIFE CHALLENGES
Finding his way out of a bad situation and finding a mentor who helped him create a career around detailing.
FIRST SPECIAL VEHICLE
A Pontiac Grand Am
AUTOMOTIVE ADVICE
Invest in yourself.
RESOURCES
BOOK RECOMMENDATIONS
Zero to One by Peter Thiel
PARTING WORDS OF ADVICE
Stick with it and compile all the little wins in to your success.
WHERE TO FIND DUSTIN
Your opinion matters, and I will greatly appreciate your support.
If you enjoyed this show, please go to Apple Podcast and leave me a five star review. That would help tremendously in getting the word out and help others be inspired by Cars Yeah.