Podcast: Play in new window | Download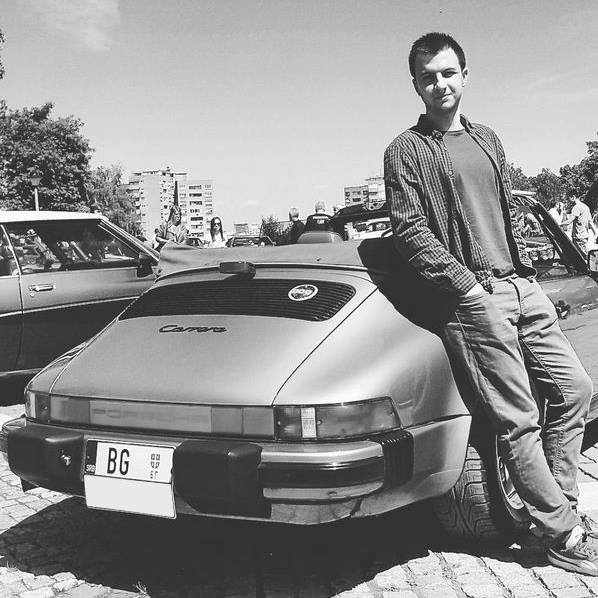 Dusan Djordjevic is an automotive artist and graphic designer who lives in Belgrade, Serbia. At 21 years of age he's the youngest artist that I've had as a guest here on Cars yeah. A fan of the great masters, including Vermeer, Van Eyck, and others he started drawing VW Beetles and Porsches and began creating a following of automotive art fans. Most of his work is on commission and you can find his art in automotive magazines and on social media sites around the globe. He designs and produces a line of shirts with his art adorning them and today Dusan has created over 120 commissioned works of automotive art for clients throughout the world. I found him on Instagram and being a fan of German cars, I admire his art greatly.
SHOW SPONSORS
Covercraft • MetronGarage • Christopher Kimball Financial Services
INSPIRATIONAL QUOTE
"Don't do what is expected but do what is right."
CAREER & LIFE CHALLENGES
Dusan stopped drawing for a few years when he was trying to figure out his career path but came back to art because he realized that was his passion.
FIRST SPECIAL VEHICLE
A 1968 VW Bug
AUTOMOTIVE ADVICE
Don't buy an old rusty car and try to restore it. – Dusan didn't take this advice…
RESOURCES
Comedians In Cars Getting Coffee
BOOK RECOMMENDATIONS
Girl With The Pearl Earring by Tracy Chevalier
PARTING WORDS OF ADVICE
Work smart and hard and practice every day.
WHERE TO FIND DUSAN
Your opinion matters, and I will greatly appreciate your support.
If you enjoyed this show, please go to Apple Podcast and leave me a five star review. That would help tremendously in getting the word out and help others be inspired by Cars Yeah.