Podcast: Play in new window | Download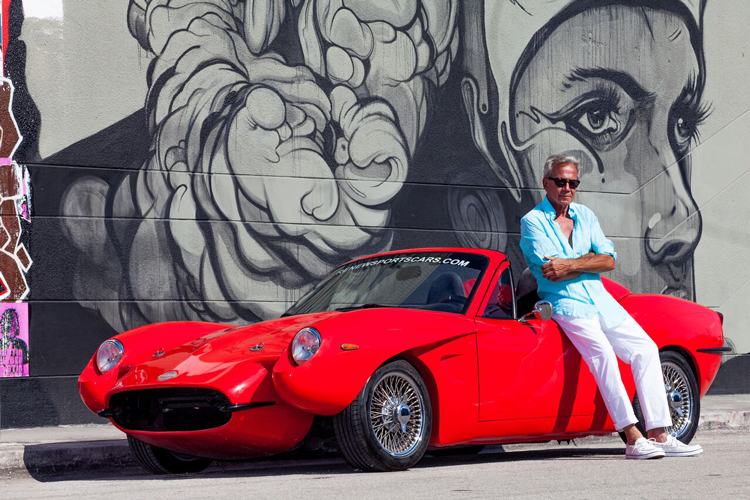 Bruce Dietzen is the CEO, Designer, and Founder of Renew Sports Cars in Key West, Florida and he's the Chief Innovation Officer of Vexen Motors. Both companies are on a mission to create carbon negative vehicles or vehicles which actually reduce the Greenhouse gasses in our atmosphere. He is a former National Sale Manager and Acquisitions Manager at Dell Computer. Today, Bruce advocates Cannabis Hemp to help save the planet by using it to make products and energy. He designed and built an automobile called the Renew and the body of the car is made of cannabis hemp.
SHOW SPONSORS
Covercraft • MetronGarage • Christopher Kimball Financial Services
INSPIRATIONAL QUOTE
"Grow automobiles from the soil." – Henry Ford
CAREER & LIFE CHALLENGES
Getting past the misconceptions of cannabis hemp and it's uses.
FIRST SPECIAL VEHICLE
An MGA
AUTOMOTIVE ADVICE
If you're designing a car don't think about rocket ships, think about Sophia Loren.
RESOURCES
BOOK RECOMMENDATION
This Changes Everything by Naomi Klein
PARTING WORDS OF ADVICE
The vision that one day all of our fuels being created from plant material.
WHERE TO FIND BRUCE
Your opinion matters, and I will greatly appreciate your support.
If you enjoyed this show, please go to Apple Podcast and leave me a five star review. That would help tremendously in getting the word out and help others be inspired by Cars Yeah.