Podcast: Play in new window | Download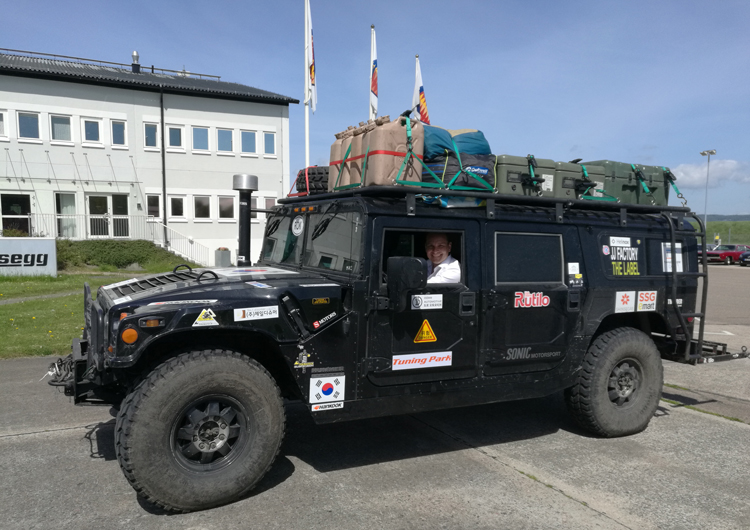 Mikael Lindberg is an artist, designer, and the Lead Designer at Koenigsegg Automotive in Sweden. Koenigsegg was founded in 1994 by Christian von Koenigsegg with a goal to produce performance focuses, fighter jet inspired sports cars that enhance vehicle performance. Mikael was raised in a home inspired by design and his late father was a famous goldsmith who created Faberge eggs and exclusive jewelry. He's been involved in automotive design including wheels, sports cars, racing cars, street cars and trucks, busses, diggers, boats, trains and even medical equipment. He's touched brands including Volvo, Saab, MG-Rover, Scania, Renault, and Koenigsegg.
SHOW SPONSORS
Covercraft • MetronGarage • Christopher Kimball Financial Services
INSPIRATIONAL QUOTE
"I find inspiration in everything around me."
CAREER & LIFE CHALLENGES
Learning to deal with the emotional aspect of being a designer and the criticism that comes from the outside.
FIRST SPECIAL VEHICLE
Seeing his first Lamborghini Countach and the impact that made on Mikael's decision to be a car designer. The first car he bought was a Ford Sierra.
AUTOMOTIVE ADVICE
It doesn't matter what you do it's how you do it.
RESOURCES
Artist Shane Wolf
BOOK RECOMMENDATION
Waft by Bart Lenaerts
PARTING WORDS OF ADVICE
Keep your pencil rolling.
WHERE TO FIND MIKAEL
Your opinion matters, and I will greatly appreciate your support.
If you enjoyed this show, please go to Apple Podcast and leave me a five star review. That would help tremendously in getting the word out and help others be inspired by Cars Yeah.