Podcast: Play in new window | Download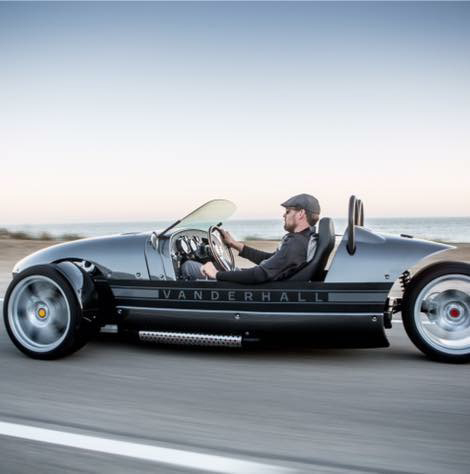 Daniel Boyer is the Director of Sales and Marketing at Vanderhall Motor Works in Provo, Utah. Obsessed with things that go vroom from early childhood, Daniel put himself through college selling Dodge and Chevy vehicles. A chance meeting with Steve Hall, the President of Vanderhall, allowed him to combine his talents for sales and marketing with his passion for automobiles. Vanderhall are hand-built, three-wheel, Autocycles that feature a hand-laid carbon fiber body and a mono-aluminum chassis. They are powered by a 1.4 liter, four cylinder engine that is mated to a six speed automatic transmission. You can order your exciting Vanderhall Autocycle in a variety of models and colors.
SHOW SPONSORS
Covercraft • MetronGarage • Christopher Kimball Financial Services
INSPIRATIONAL QUOTE
"Do or do not, there is no try." – Yoda from Star Wars
CAREER & LIFE CHALLENGES
Working to bring the Vanderhall brand to market with its unique position in the automotive arena.
FIRST SPECIAL VEHICLE
A 1981 Honda Accord
AUTOMOTIVE ADVICE
Don't ever sell your 1972 Ford Bronco.
RESOURCES
Artist Shane Wolf
BOOK RECOMMENDATION
Lamborghini by The Auto Editors of Consumer Guide
PARTING WORDS OF ADVICE
In everything you do, make sure you do it with passion.
WHERE TO FIND DANIEL
Your opinion matters, and I will greatly appreciate your support.
If you enjoyed this show, please go to Apple Podcast and leave me a five star review. That would help tremendously in getting the word out and help others be inspired by Cars Yeah.