Podcast: Play in new window | Download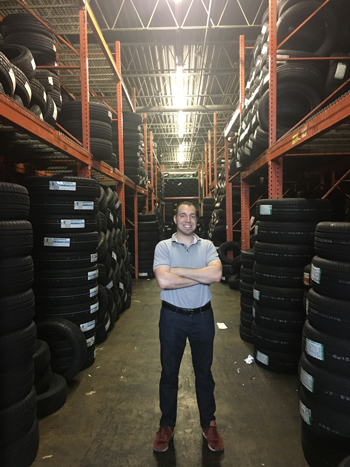 Jared Kugel is the CEO and Co-Founder of Tire Agent. It is a new smart tire recommendation platform for consumers. Tire Agent takes their driving habits and the purpose of their vehicles into consideration to suggest the perfect tire at the best price. At 31-years-old Jared boasts an impressive 11 years in the tire industry working with manufactures, distributors, and retailers. Many of Jared's early years in the industry were spent working with his family's business, where he initiated the company's first online ordering system, which now represents a significant portion of their sales. Tire Agent dot com provides their customers a fool-proof way to make sure they make the best choice for their automotive tire needs.
SHOW SPONSORS
Covercraft • MetronGarage • Christopher Kimball Financial Services
INSPIRATIONAL QUOTE
"Quitters never win and winners never quit."
CAREER & LIFE CHALLENGES
Getting involved with ERA, Entrepreneurs Roundtable Accelerator group and realizing he had a lot to learn.
FIRST SPECIAL VEHICLE
An 2008 Audi A4 Quattro
AUTOMOTIVE ADVICE
If you replace only two tires on your vehicle, put the new tires on the back and the older ones up front.
RESOURCES
BOOK RECOMMENDATION
Traction by Gabriel Weinberg
PARTING WORDS OF ADVICE
Just because a tire will fit on your vehicle doesn't mean it's the right tire for you.
WHERE TO FIND JARED
Your opinion matters, and I will greatly appreciate your support.
If you enjoyed this show, please go to Apple Podcast and leave me a five star review. That would help tremendously in getting the word out and help others be inspired by Cars Yeah.