Podcast: Play in new window | Download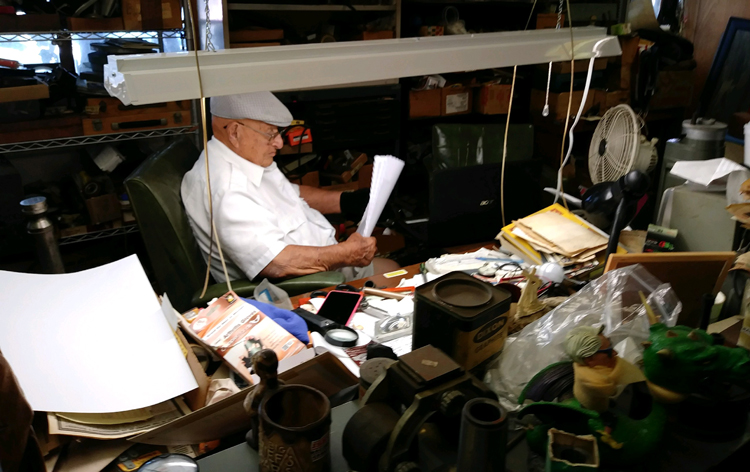 Ed 'Isky' Iskenderian is a treasured legend in the world of American hot rodding. To tell the life story of Ed 'Isky' Iskenderian is to tell the history of hot rodding in America. Born in 1921 to first-generation Armenian immigrants, Isky got heavily into hot rodding early in his life. He was in to car clubs before World War II and became known as a cam grinder, making cams for himself and other hot rodders. He grew his business and became the leading authority in less than 10 years. A gifted machinist, an innovator, a leader in the aftermarket performance industry, and with a natural knack for promotions his company, Isky Racing Cams in Culver City, California became known worldwide. He's made cams for all the greats and many a famous racer including Steve McQueen, Paul Newman, and James Garner.
SHOW SPONSORS
Covercraft • MetronGarage • Christopher Kimball Financial Services
INSPIRATIONAL QUOTE
"Let's try it."
CAREER & LIFE CHALLENGES
Learning how to grind a cam from the great Ed Winfield.
FIRST SPECIAL VEHICLE
A Hopped Up Model T Ford
AUTOMOTIVE ADVICE
Volumetric efficiency. – Taught to Isky by Ed Winfield
RESOURCES
BOOK RECOMMENDATION
High Speed Combustion Engines by Harry Ricardo
Isky by Matt Stone*
PARTING WORDS OF ADVICE
Have curiosity and take things apart to figure out how they work.
WHERE TO FIND ISKY
Your opinion matters, and I will greatly appreciate your support.
If you enjoyed this show, please go to Apple Podcast and leave me a five star review. That would help tremendously in getting the word out and help others be inspired by Cars Yeah.