Podcast: Play in new window | Download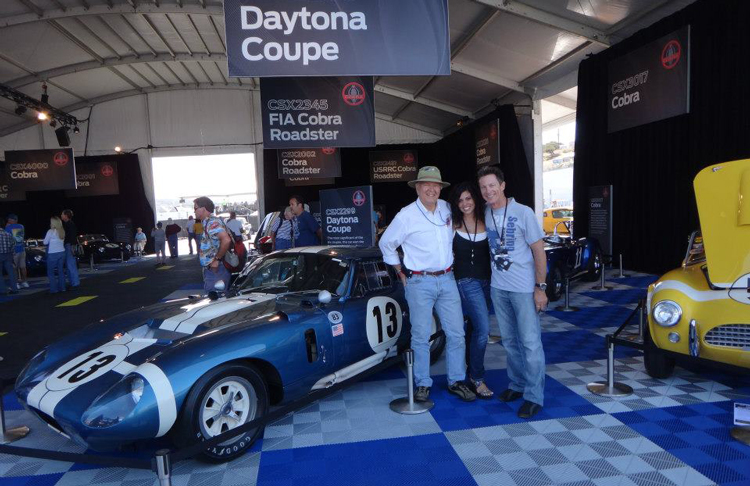 Doug Campbell is in charge of Marketing, Public Relations, and Sales at Hillbank/Superformance in Irvine, California. There they build continuation sports cars including the Shelby Cobra, Daytona Coupe, Ford GT40, Caterham, and the Corvette Grand Sport. His career was as an engineer for Texas instruments, then at Ericsson, EF Johnson, and Itron transitioning from engineering to marketing and product development. After another 20 years at Southern California Edison he retired but quickly realized he needed more in his life. A meeting with Lance Stander, the owner of Superformance lead to his current position with the company and now he's wrapping his passion for automobiles and performance with his new career. You'll often find him driving his 12 year old Superformance Daytona Coupe in which he's logged over 50,000 miles in the car on the track, in tours, and traveling.
SHOW SPONSORS
Covercraft • MetronGarage • Christopher Kimball Financial Services
INSPIRATIONAL QUOTE
"What you focus on you find."
"Worrying is praying for what you don't want to have." – Marissa Campbell
CAREER & LIFE CHALLENGES
Struggling with stress in his former career and it resulting in a very negative effect on his health.
FIRST SPECIAL VEHICLE
A 1970 Buick Skylark
AUTOMOTIVE ADVICE
If you own something it's important to take care of it.
RESOURCES
BOOK RECOMMENDATION
My First Car by Matt Stone
PARTING WORDS OF ADVICE
Don't limit yourself. Just go for it in every aspect of your life.
WHERE TO FIND DOUG
dougc@hillbankusa.com – 949-900-1966
Your opinion matters, and I will greatly appreciate your support.
If you enjoyed this show, please go to Apple Podcast and leave me a five star review. That would help tremendously in getting the word out and help others be inspired by Cars Yeah.