Podcast: Play in new window | Download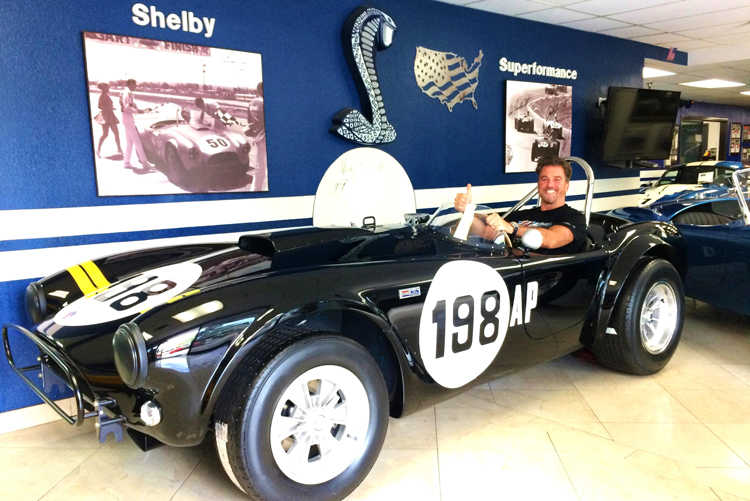 Rich MacDonald is involved in sales and promotions at Hillbank/Superformance in Irvine, California. There they build continuation models of the Shelby Cobra, Daytona Coupe, Ford GT40, Caterham, and the Corvette Gran Sport. You can walk in and purchase a new car or have them build one to your exacting specifications. Rich's father Dave MacDonald raced Cobras to many victories in the 1960s so Rich feels right at home representing these iconic sports cars at Superformance.
SHOW SPONSORS
Covercraft • MetronGarage • Christopher Kimball Financial Services
INSPIRATIONAL QUOTE
"Treat others the way you would want to be treated."
CAREER & LIFE CHALLENGES
Losing his father in 1964 when he was killed racing at the Indianapolis 500.
FIRST SPECIAL VEHICLE
A 1967 Chevrolet Impala
AUTOMOTIVE ADVICE
Treat your cars right.
RESOURCES
BOOK RECOMMENDATION
Black Noon by Art Garner
PARTING WORDS OF ADVICE
Uncover your passions and follow your dreams.
WHERE TO FIND RICH
Your opinion matters, and I will greatly appreciate your support.
If you enjoyed this show, please go to Apple Podcast and leave me a five star review. That would help tremendously in getting the word out and help others be inspired by Cars Yeah.