Podcast: Play in new window | Download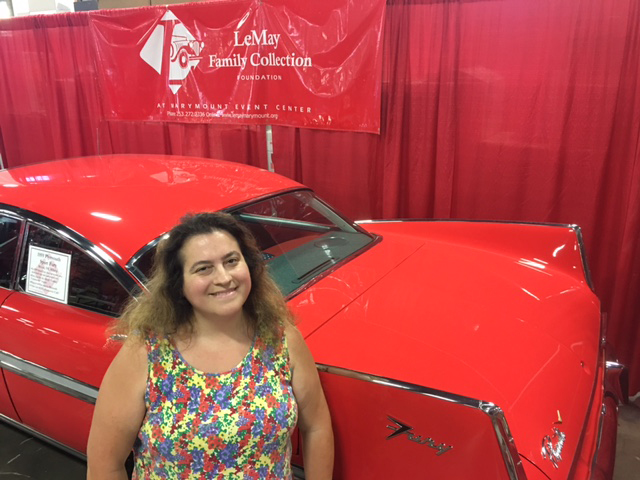 Pilar LeMay is the Operations Manager for LeMay Clean, a new car care company she and her husband, Eric LeMay recently launched. Pilar is an east coast native, growing up in Clifton, New Jersey who graduated from Emerson College in Boston. She met Eric at Emerson and they have been married for 21 years. Early in her career she focused on television communications and writing. She then spent 15 years volunteering at libraries and one of her current roles is managing the LeMay Family Collection's library at their Marymount car museum in Washington State. You'll recognize the LeMay name as it relates to the late Harold LeMay who once had the largest car collection in the world. Eric LeMay has been a past guest on Cars Yeah. Part of today's talk on Cars Yeah will focus on being the spouse of a car fanatic, especially one whose name is LeMay.
SHOW SPONSORS
Covercraft • MetronGarage • Christopher Kimball Financial Services
INSPIRATIONAL QUOTE
"Leave the gun and take the cannoli." – The Godfather
CAREER & LIFE CHALLENGES
Having to integrate in to a car-centric family and becoming a representative of that family and their car collection.
FIRST SPECIAL VEHICLE
A 1989 Ford Ranger Pick Up Truck
AUTOMOTIVE ADVICE
Patience and flexibility.
RESOURCES
BOOK RECOMMENDATION
Christine by Stephen King
Mr. Mercedes by Stephen King
PARTING WORDS OF ADVICE
Take a risk and try something different. You'll enjoy the journey even if it's not where you planned to end up.
WHERE TO FIND PILAR
Your opinion matters, and I will greatly appreciate your support.
If you enjoyed this show, please go to Apple Podcast and leave me a five star review. That would help tremendously in getting the word out and help others be inspired by Cars Yeah.