Podcast: Play in new window | Download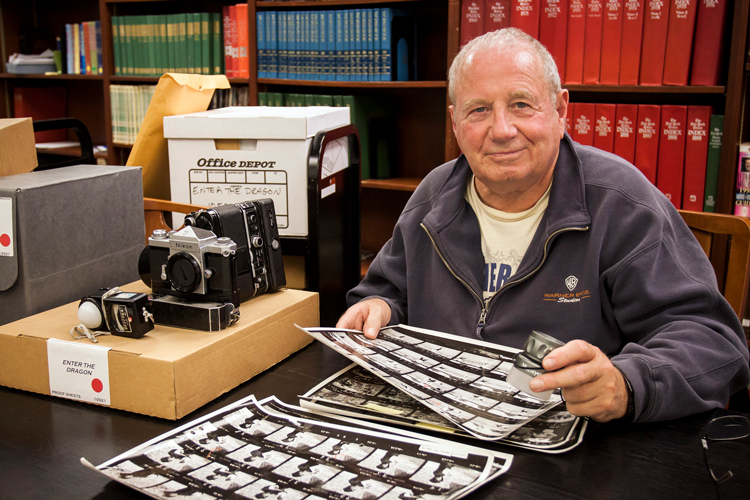 Dave Friedman is a world-renowned photographer and motion picture still photographer known for his photographs of celebrities, cinema, racing, and classical ballet. In 1962 he became the company photographer for Shelby America capturing some of the biggest icons in racing. He then went on to work on the Ford Le Mans racing program in 1966. His first venture in to motion pictures was working on the movie The Sound of Music. He went on to work on movies including Doctor Doolittle, The Sand Pebbles, Butch Cassidy and the Sundance Kid, Hello Dolly, and Tora! Tora! Tora! Dave has captured many of the major stars in motion pictures and television and in 1986 he was the first and only Still Photographer to be voted in to the Motion Picture Academy of Arts and Sciences. He's authored or co-authored over 30 books on motor sports and recently completed a book for Warner Bros titled Enter The Dragon.
SHOW SPONSORS
Covercraft • MetronGarage • Christopher Kimball Financial Services
INSPIRATIONAL QUOTE
"There's no excuse for not getting the shot."
CAREER & LIFE CHALLENGES
Working at Shelby American where they had a very small budget.
FIRST SPECIAL VEHICLE
A new Shelby Cobra – This is the first car he didn't have but really wanted.
AUTOMOTIVE ADVICE
Stay away from the cops.
RESOURCES
The internet but be careful what you read. Instead, ask an older person who was there when it happened.
BOOK RECOMMENDATION
Shelby American Up Close and Behind the Scenes by Dave Friedman*
Ford GT: How Ford Silenced the Critics by Dave Friedman*
PARTING WORDS OF ADVICE
Go for it! If you have an opportunity go for it and give it your best shot.
WHERE TO FIND DAVE
Your opinion matters, and I will greatly appreciate your support.
If you enjoyed this show, please go to Apple Podcast and leave me a five star review. That would help tremendously in getting the word out and help others be inspired by Cars Yeah.